Simple Project Manager
Track projects and tasks with this easy-to-use project management software, which is feature-filled and robust enough to handle the challenges of any business project. While being a simple project management tool that can be used by all of your team members, it's also able to be fully customized and updated using the QuickBase platform. Eliminate a mountain of spreadsheets saved on many different hard drives at once by making sure everyone is on the same page with QuickBase's best simple project management software solution.
For better task management and quick implementation, this simple project management tool is great at getting the job done. What if you need to track more than just projects and tasks? Then, you can try any of our other options for a different solution. Take your time in finding the best simple project management software for your team by browsing our hundreds of ready-made apps or contacting a specialist at QuickBase.
Getting started with this program is easy. Project management tool functions in this version can be boiled down to tracking tasks and projects. This is done by pulling all of your team's information into one consolidated database that lives in the cloud, which can be updated in real time. Then, managers can track changes to tasks and projects with the dynamic drag-and-drop report builder. Design your own dashboards so you can gain key insights into the statuses of numerous projects with charts, timelines, forms, and unique fields.
This easy-to-use project management software is a great starting-off point for those who hope to become familiar with QuickBase and its app-creation platform. For those hoping to implement a user-friendly app that won't overwhelm new team members getting used to this online space, this tool has the best capabilities one would need.
Download this application now if you want to see how consolidated, robust, and simple online project management can revolutionize the way your team works with each other. Provide a custom online tool that encourages a collaborative, proactive workspace now.
Try The App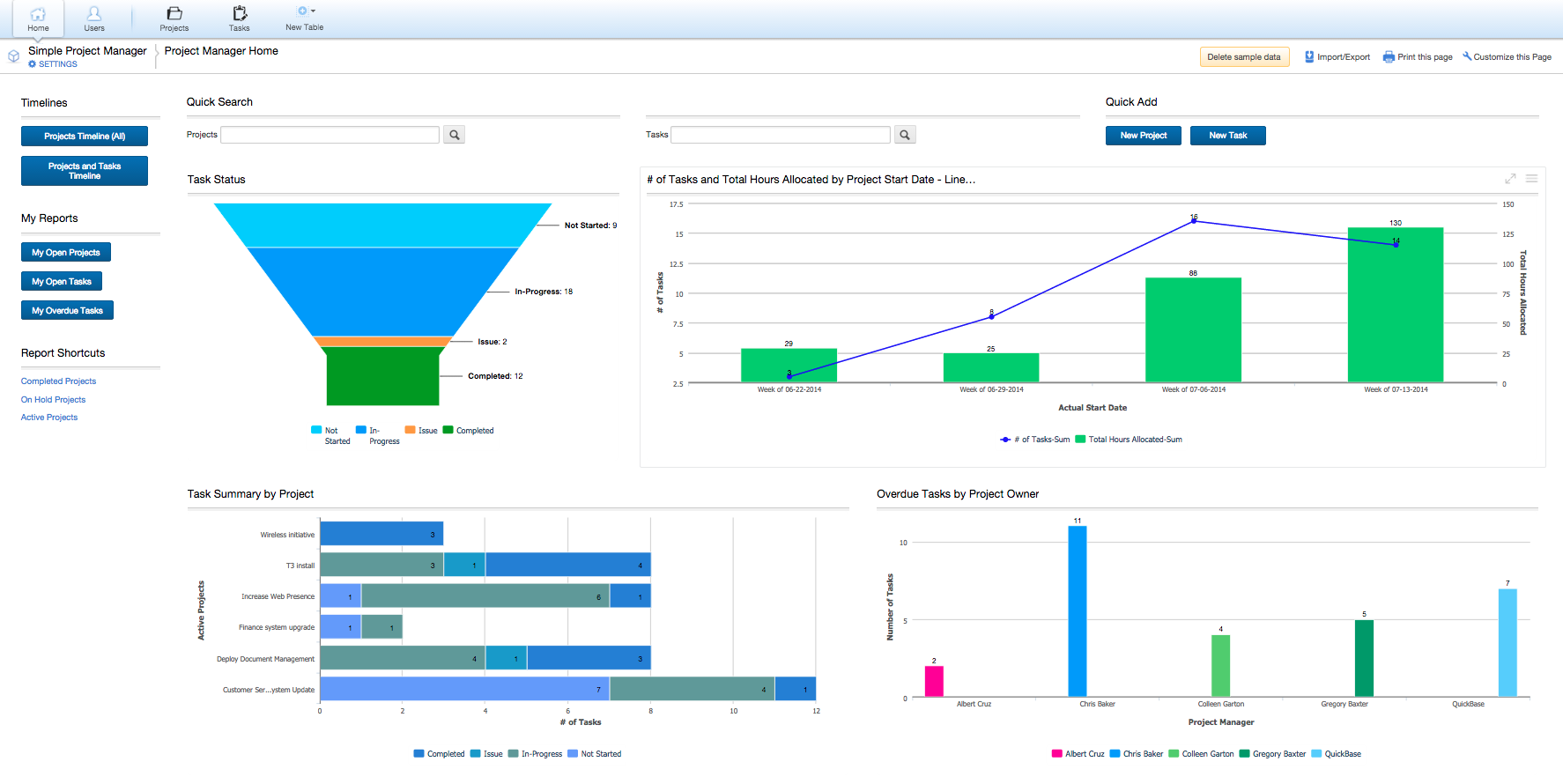 Write A Review