SAMPLE Project Manager
This is a sample app to introduce you to Quick Base. It has instructions for learning Quick Base and also shows you easy it is to track projects and tasks.
Need to track more than just projects and tasks? Try the Project Management Portal app for a more comprehensive project management app.
Try The App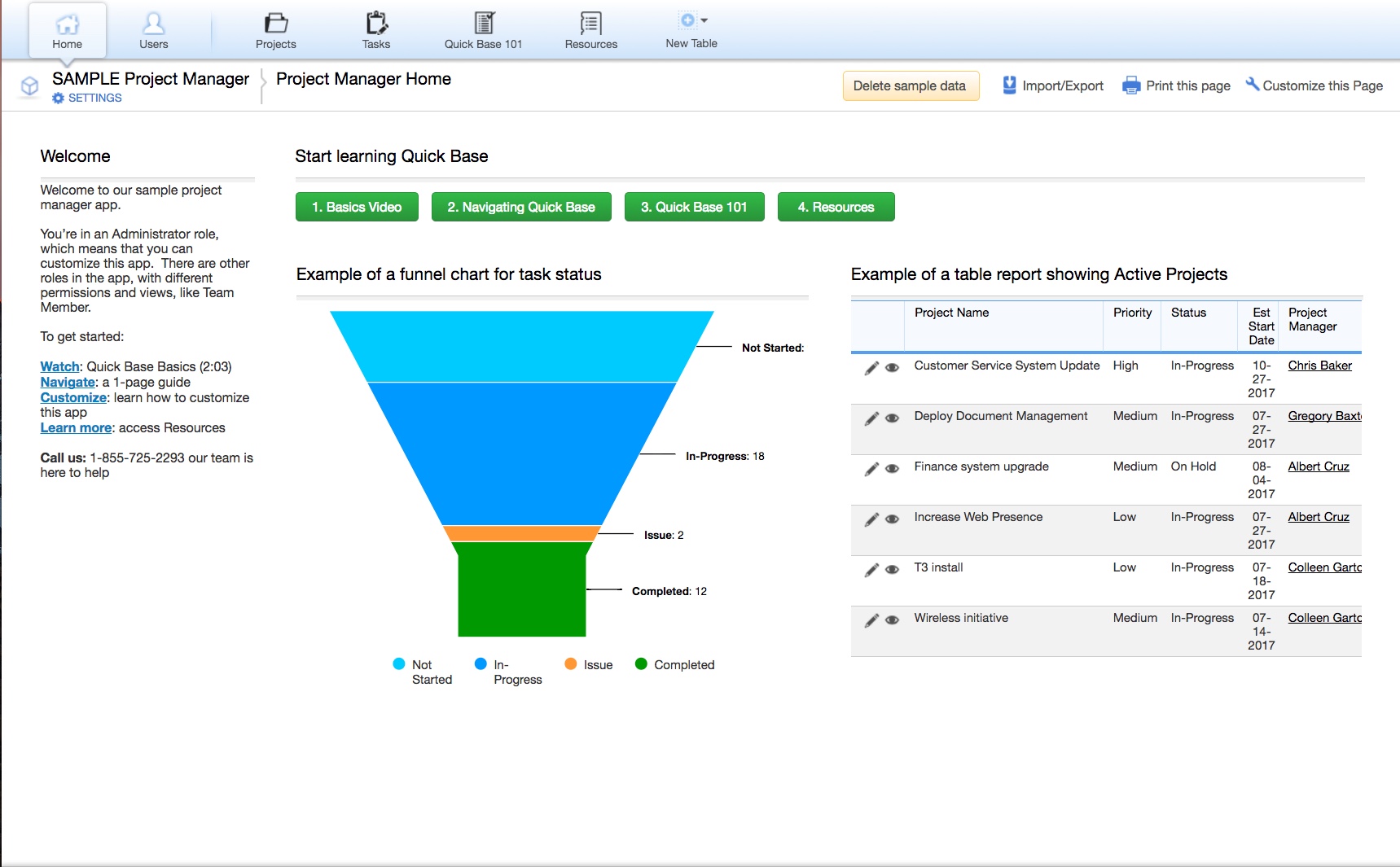 Write A Review