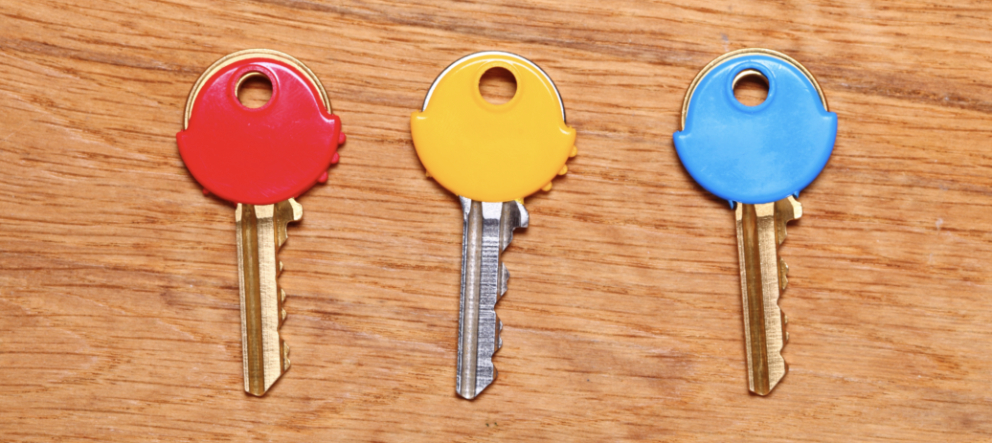 Business leaders agree that to survive in today's market, digital transformation is mission critical. For many, however, achieving this is easier said than done – less than 22% of the global executives surveyed by Harvard Business Review Analytic Services are willing to rate their current digital transformation efforts as "very effective".1
Why are so many companies seeing their digital transformation efforts flounder? When asked what primary factors were at play when digital transformation fell short of their organization's goals, over 400 IT leaders and CIOs weighed in about the cultural and strategy gaps that held them back:
45% of respondents attributed it to "an organizational culture that doesn't easily adapt to changing business conditions."
21% of respondents said, "backlogs in the IT or operations departments for creating new or updating business processes."
25% listed "an organizational culture that doesn't foster innovation".
But here's the good news: the solution to your digital transformation problems is within your reach.
Dual-Track to the Rescue
Meet dual-track transformation – an approach that, as the name suggest, simultaneously addresses two forms of digital transformation: innovation at both an enterprise scale and at a smaller business–process scale.
How can you use a dual-track approach to rescue your company's digital transformation? IT leaders across industries find that low-code platforms like Quickbase target pain points in their digital transformation strategy by unlocking the second track of dual-track transformation.
It's tools like low-code that open these traditionally overlooked but essential-to-business processes to digital transformation. By including process-oriented innovation, businesses can find ways to increase efficiency and be proactive when it comes to change and disruption. 
Here are three reasons why low–code might just save your company's digital transformation:
1. Low-code supports rapid-cycle innovation.
The quick turn-around time for low-code application development eliminates the tediousness of building applications with traditional software development techniques. While your enterprise-wide transformation efforts are still in the works, low-code applications allow teams to celebrate quick wins that boost efficiency and deliver real business value.
Better yet, applications built on low-code platforms are iterative and can be easily updated to grow with your business's changing needs. This means your digital transformation efforts will last as new technologies emerge and processes evolve – enabling you to stay ahead of the competition.
2. Citizen development frees up IT to focus on enterprise-wide efforts.
With the COVID-19 pandemic forcing many companies to transition to a fully remote work model in a matter of days, saying that IT departments have a lot on their plate is nothing short of an understatement. Beyond supporting employees' adjustment to working from home, IT departments also face the unique challenge of having to support digital transformation on a grand scale while ensuring that these efforts reach all corners of the organization.
In response to their maxed-out bandwidth, many IT departments have identified Citizen Development with low-code as a promising way to offload non-priority tasks. This disperses development capabilities to Citizen Developers who can create solutions for themselves within a low–code platform. And with robust administrative controls and governance tools, IT can ensure that all app development remains compliant with company policy. This means IT can focus on complex and specialized digital transformation projects without worrying about security and governance on a small scale.
3. Employee empowerment fosters a culture of innovation.
Enterprise-wide transformation efforts aim to influence the culture of the entire organization but are often met with resistance from employees who are hesitant to change the way they work. Enabling citizen development with low-code, however, turns this on its head – allowing change to start from the bottom up.
When the ability to innovate is put in the hands of those closest to the work, what we see is organization-wide cultural change. It is truly the people behind the company who can make-or-break your digital transformation efforts. Getting everyone on board not only accelerates change but aligns efforts across departments to focus on business goals and unites business and IT teams on a common platform.
IT Leaders on the Benefits of Low-Code in Digital Transformation
The power of low-code in digital transformation is not news to the IT world. When asked about the primary benefits of using low-code application development to support distributed innovation, IT leaders and CIOs ranked the following:
44% reported "[delivering] business applications more quickly than with traditional development processes" as a primary benefit.
20% said that it "let professional developers within IT focus on complex applications that require their expertise."
52% also said that it "[encourages] business professionals and business-process managers to be more involved in innovation and idea generation."
In a world where companies can't afford to let their digital transformation efforts fall short, it's no surprise that so many IT leaders are turning to low-code as a solution.
1 All statistics mentioned are from "Drive Business Success with a Dual-Track Approach to Transformation," Harvard Business Review Analytic Services, 2020