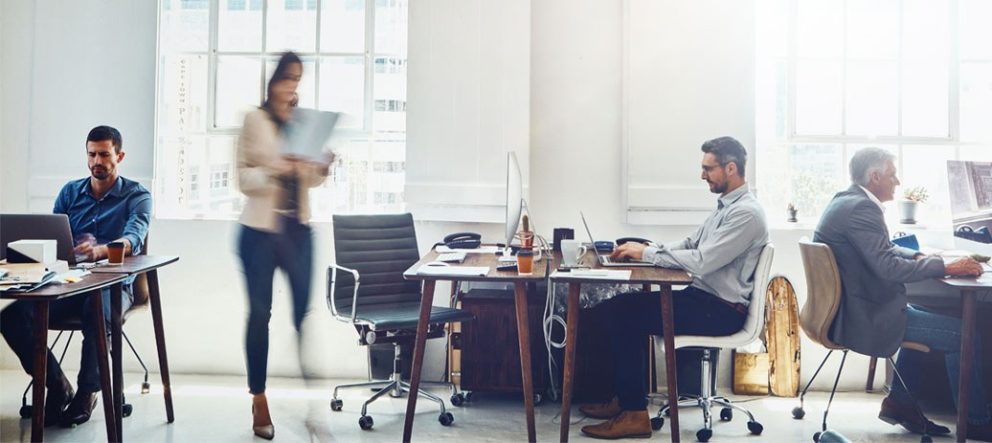 Low-code development platforms are generatingalotofattention (and investment) these days, and for good reason. Not only do they empower people closest to the work to build solutions that meet their exact needs, but they also free up IT to focus on improving core systems and driving strategic innovation.
At Quickbase, we've seen the low-code market evolve over more than a decade. Our users have built over 6 million apps on our platform, and our customers continue to astound us with the innovative ways they deploy Quickbase to solve their immediate business challenges.
We've seen competitors come and go, and have let our customers lead us into the future. As we roll into 2018, we believe the future of low-code development platforms hinges on three principles:
No-code beats low-code in the long run
No-code is the right choice for extending core systems
You have to be as trustworthy as you are simple to use
https://quickbase.wistia.com/medias/kkkmtmjv5c?embedType=async&videoFoam=true&videoWidth=640
No-code beats low-code in the long run
Recently Forrester named Quickbase a Leader in its New Wave: Low-code Development Platforms for Business Developers. Forrester also issued a separate report focused on Low-code Development Platforms for AD&D Pros. We think Forrester's decision to define two separate markets — one aimed at non-technical business developers (sometimes called "no-code platforms") and one aimed at professional developers working in IT — calls attention to fundamental differences in the ways low-code and no-code platforms can be deployed.
Whereas low-code platforms for professional developers are designed to help professional developers build solutions faster (and therefore serve more business requests), no-code platforms are designed to offload much or all of the responsibility of developing and delivering apps to the business developers themselves.
The advantage of no-code platforms is that they can be used either way. For example, ResCare (a $1.8 billion provider of health and human services) uses Quickbase primarily as an application development and delivery platform within its IT team. Using Quickbase, the team is able to deliver apps 3-4 times faster than with traditional application development.
On the other end of the spectrum are companies like Pepsi, where a team of non-technical employees in the company's HR Operations group build and manage apps to support requests from the company's globally distributed HR teams. While the company's IT team signed off on the Quickbase platform, it does not need to commit additional resources to keep those apps up and running.
We've seen our most successful enterprise customers leverage one of three deployment models:
Business-led, in which business professionals build, deploy, and maintain their own apps, while IT plays a supporting role with data integrations, security, governance, and other compliance policies.
Hybrid, in which business and IT work together, sharing equal responsibility for app development and maintenance
IT-led, in which IT builds the initial version of the app, enabling the business professional to make changes to the apps around forms, reports, and business logic as needed over time.
We think the flexibility of no-code platforms to support all three development models gives it the advantage in the long run. At Quickbase we've focused our product development efforts on making our platform simple enough to empower problem solvers everywhere to solve their own problems every day — while simultaneously improving core governance and security features to earn the trust of IT leaders. More on that later.
No-code is the right choice for extending core systems
Many of the most successful software companies in the world evolved to do one big, important job and do it well. Purpose-built solutions for ERP, CRM, inventory management, product lifecycle management (PLM) come to mind.
But supporting work related to that job has always been much more difficult — often requiring development resources to customize code in the core system or build an integrated external solution (often in .NET). The initial development cost of these solutions is high, and businesses continue to pay the price as their needs change and code needs to be re-written.
So it's no surprise that some legacy vendors have begun to release their own versions of low-code platforms — designed to allow their customers to more easily build extensions to the core product. And while these platforms can be useful for solving some core challenges, they also suffer from some disadvantages, most importantly:
They only solve a small fraction of a company's problems. Quickly extending your CRM or PLM system to solve a workflow or other challenge related to that system might provide some immediate relief, but at most companies these solutions only address a tiny fraction of the use cases that can be solved by a no-code platform. An independent platform enables the organization to create solutions to challenges adjacent to core systems, while also empowering business users to create solutions that are not simply extensions of legacy systems. Even better, these solutions can be integrated with each other to create a seamless ecosystem of solutions that span a far greater area of the company.
They still require technical knowledge beyond a typical user's skill set. Low-code platforms from legacy vendors typically provide a development experience that is easier than custom coding inside a legacy system, but still beyond the reach of everyday business developers. Even if the platform can be used with little or no coding required, understanding the legacy system's data model is often a prerequisite for building an extension-style solution.
Within our own customer base, we've seen countless examples of companies using Quickbase to solve problems all across the organization — from extending legacy systems to solving one-off or even temporary challenges far removed from legacy systems. At Helm, Quickbase serves as the connective tissue linking the company's core systems (ERP and inventory management) to the rest of business. Nightly data exports into integrated Quickbase apps provide current data to an expansive ecosystem of Quickbase solutions spanning sales, marketing, project management, finance, and more. UBM Americas saved 20 hours per month of manual data entry by extending Salesforce CRM into its Quickbase project management system.
We're committed to keeping Quickbase a platform that plays nicely with just about any other system. Over the past few years, we've made integrating Quickbase with other cloud applications easier than ever and are working on developing new features that will enable our customers to perform actions across multiple applications (Quickbase and non-Quickbase) with just a few clicks.
You have to be as trustworthy as you are simple
The rise of low-code platforms comes at a time of unprecedented scrutiny for CIOs and technology leaders. Data breaches at companies like Equifax and Yahoo have in turn ratcheted up pressure on technology leaders to protect sensitive data. On the surface, this would seem like a harsh environment for platforms that empower just about anyone to build their own technology solutions. But we find the opposite to be true, for several reasons.
The first is that apps built by business developers typically replace convoluted spreadsheet-and-email processes that are far more risky than a no-code platform with built-in security and governance features. The second is that no-code platforms like Quickbase are great at tracking core compliance and security functions — including change control, employee management, asset management, incident management, vendor and vendor risk management. For Quickbase, that's earned us the trust of some of the world's biggest brands, including Google, which tracks its Sarbanes-Oxley compliance efforts in Quickbase.
But we're not stopping there. Our product roadmap for 2018 and beyond includes several enhancements to support enterprise compliance, large-scale user administration, and security and reliability. As more enterprise companies adopt Quickbase to support large user bases, we couldn't be more excited about the work we're doing to help them manage their deployments.
Conclusion
Forrester estimates the market for low-code and no-code platforms will reach $15 billion by 2020, up from $1.7 billion in 2015. A market this hot is guaranteed to invite a lot of competition, and we're thrilled to continue our leadership next year and beyond.
Hockey legend Wayne Gretzky once famously summed up his approach by saying he "skates to where the puck is going, not where it has been." At Quickbase, we believe the puck is headed straight at IT-trusted, simple-to-use no-code platforms. We'll see you there.
Gain valuable insights about this growing market in the first-ever Forrester Wave dedicated to it. Download the Forrester Wave: Low-code Development Platforms for Business Developers.