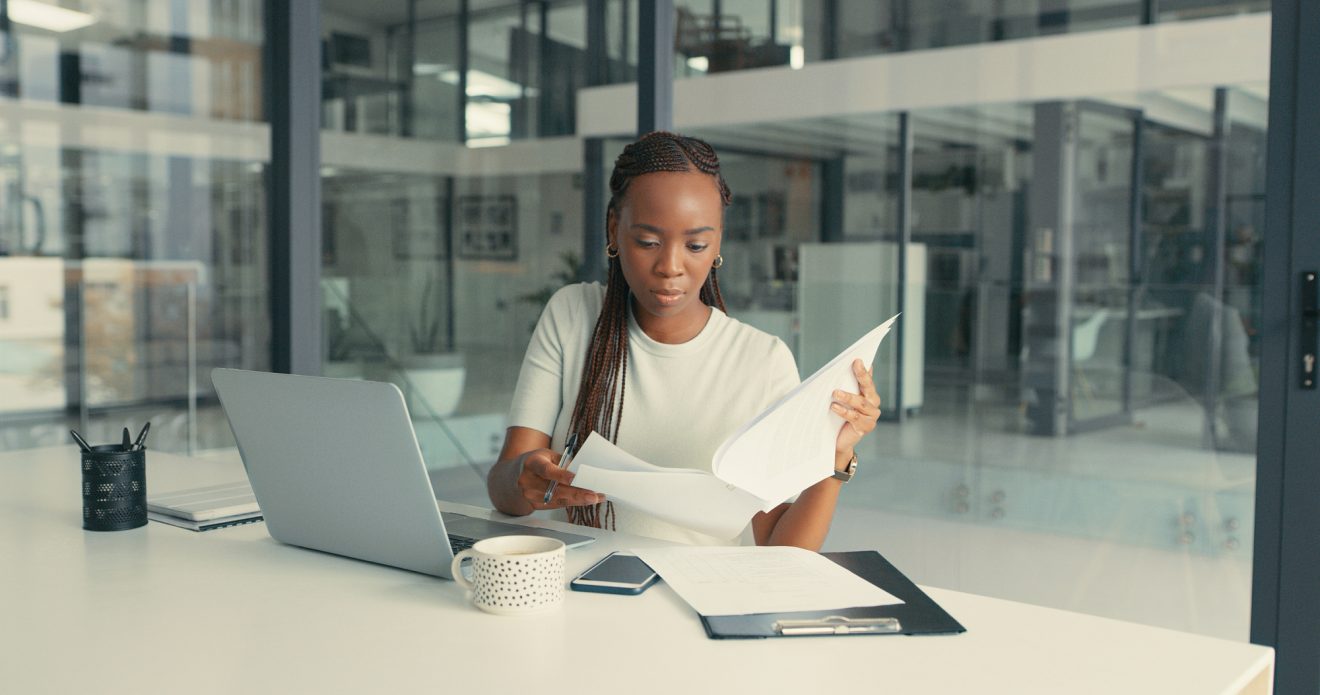 While the basics of real estate contracts haven't changed in decades, the number and value of contract management have gone up impressively. Portfolio managers are inundated with contracts, negotiations, changes, and compliance regulations that must all come together by certain deadlines. After agreements are made, and documents are signed, contracts still have to go through regular upkeep to maintain compliance. Companies are also tasked with managing documentation such as leases, vendor contracts and property agreements. Fortunately, contract management software offers organizations a comprehensive solution to manage contracts more effectively.
Contract lifecycle management incorporates several aspects of contract management all in one solution. But in the digital age, many portfolio managers are still relying on traditional methods of organizing, tracking, and managing contracts. Contract management software is a game changer for commercial real estate companies that handle large contract volumes and juggle numerous agreements at the same time. It offers professionals a better way to manage contracts throughout their lifecycle.

What is Contract Management in Real Estate?
Contract management or contract administration is the management of contracts made with customers, vendors, partners, or employees. Real estate is one of many industries that is riddled with red tape. Drawing up contracts, following up with all parties, and communicating with state and title agencies to complete real estate transactions all fall under the umbrella of contract lifecycle management.
Commercial real estate portfolio managers are often tasked with managing complex contracts that require regular maintenance and ongoing attention. Property owners, corporations, lessees, vendors, and keeping up with contract renewals are all crucial aspects of contract management. In commercial real estate, even the most minute details can have legal, financial, and business effects if not handled appropriately.

The Importance of Contract Management
Contracts are the backbone of real estate processes. Coming to a buyers' agreement and lining out all the details in a legal document is an essential task. Real estate agents have to keep track of legal requirements, manage the needs of buyers and sellers and write up contracts in addition to their other responsibilities. But once a major commercial property is finalized there is still a mountain of red tape that portfolio managers must track and maintain.
Inefficient processes and a lack of contract management expertise is a significant pitfall that has a direct effect on a company's ability to manage the risks involved with owning, renting, and selling commercial property. Not to mention the legal ramifications that commonly occur in the commercial real estate space.

Contract management is a crucial part of maintaining a commercial real estate portfolio for all parties involved. Contracts are legally binding documents that follow specific guidelines according to state, local, and federal laws. Real estate portfolio managers need to keep track of important information about the property, its lessees, and any maintenance that is involved. Contract management helps protect profitability, mitigate risks and increase business agility for commercial real estate portfolio managers.
But there are several points in the contract lifecycle where documents can get lost or fall behind the proposed timelines. These inefficiencies usually occur when documents change hands, from agents to buyers, to sellers, to title companies and brokerages. And each of these points along the way can easily knock the contract lifecycle off-track.
But after a contract is finalized companies still need to manage and maintain commercial contracts effectively. Regulations, lease agreements, maintenance contracts, risk documentation, and more all depend on the portfolio manager's ability to track contracts across an organization.
For commercial real estate portfolio managers, timing is everything. A lack of effective contract management processes can limit what is possible for commercial property owners to achieve. When key dates are missed, contracts must be renewed, new signatures must be obtained, and vendor expectations must be managed accordingly.
When contract lifecycle management operates smoothly, companies can close more lease agreements, manage risks more effectively, and shape a positive brand reputation. One of the most valuable technology tools used in the real estate business is eSigning products, followed by CRM and transaction management. But not all real estate organizations have shifted to a digital first ideology like so many others in the commercial sector. Contract management tools are often overlooked as companies default to traditional methods like spreadsheets and calendar notifications to manage complicated contracts.
Contract management software and practices enable commercial real estate portfolio managers to manage properties more efficiently without compromising in other areas. Instead, software tools can make it even easier to stay on track, meet deadlines, and maintain compliance for each lease, vendor agreement, sale, or investment.

What is Real Estate Contract Management Software?
Contract management software for commercial portfolio managers is a digital tool that creates contracts, organizes paperwork, manages negotiations and changes, manages due dates and deadlines, mitigates risks, assists in strategic investments, manages vendors, tracks maintenance contracts, and even helps to improve performance through workflow automation.
Traditional contract management relies on manual calendar notifications, back-and-forth phone calls, and appointment scheduling; all managed through spreadsheets (or, worse, written on a calendar). This approach to commercial real estate contract management worked well enough in the past, but new tools such as contract lifecycle management software make creating, signing, managing, and keeping up with contracts much more efficient.
Plus, many software solutions designed to manage real estate contracts use AI-powered tools to monitor clause changes, manage risks, and even offer prescriptive analytics. Digital contract management solutions offer portfolio managers a fast, easy, and effective way to manage documents throughout the contract lifecycle and throughout the lifetime of the property.

The Benefits of Contract Management Software
There are many reasons why commercial real estate companies are switching to digital contract management solutions over traditional methods. Contract management software offers teams a better way to manage customer expectations and build investment portfolios on the basis of consistency and a reputation for quality customer service and contract execution.
Increasing demand for business transparency and the rising adoption of technology is expected to drive growth in contract management software. In fact, the contract lifecycle management market is expected to boom over the next few years. Currently valued at $1.5 billion USD, the market is expected to increase by 10.5% by 2027.
Here are some of the key benefits of contract management software driving its proliferation across the real estate sector:
Centralized data
Information about property attributes, environmental factors, interested parties, and active negotiations are all crucial to the real estate processes. Managing large amounts of information is a struggle, especially when it is spread out across apps, emails, and spreadsheets. Contract management software offers real estate agents a centralized location for creating, executing, and managing contracts and related documents.
When data is all in one place, agreements can be generated, changed, and submitted in record time. No time is wasted switching between apps or review requests. All the information that brokers need is stored in the contract management app.
Make vendor decisions faster
Physical copies of contracts and related data are bulky, inefficient, and unprofessional. When listing agreements and contracts are created using digital tools, they can easily be retrieved for vendors to review and portfolio managers to track performance. Plus, creating digital documents can be made more efficient as well.
Agents can easily create a library of templates for specific property types, contract types, services, and more. And instead of searching in each folder for the correct documents, a simple search can be conducted using search terms and filters.
This helps improve timelines and can even improve the negotiation experience by reducing friction and introducing asynchronous communication without information being lost in translation.

Simplified compliance
When changes are made to a contract, there is always the chance of errors that could make the contract non-compliant. Any deviations to legally binding documents can have serious consequences for clients, commercial real estate agencies, and portfolio managers. Maintaining visibility about changes and compliance regulations is key to providing clients with better experiences, but managing that level of transparency across an organization riddled with red tape poses a series of challenges.
Some organizations choose to hire a chief compliance officer to manage these challenges. But many commercial real estate portfolio managers are contracted by other organizations and, therefore, must rely on their own resources to maintain compliance.
Contract management software improves portfolio managers' ability to provide consistent contract language that is within compliance and also helps ensure that there are no fields lacking crucial information. As a result, there are fewer compliance bottlenecks, so vendors and lessees can be confident in their agreements with an organization.
Streamlined approval process
Getting contract approval is a notoriously slow process that can make or break a closing. When approvals move quickly, clients are happy to move forward. But when approvals drag on, and issues arise, vendors and lessees may develop a wandering eye and search for a different property to do business with. Maintaining compliance and staying organized are crucial factors in making better real estate deals. But a streamlined approval process can take your firm to the next level.
Instead of wasting time trying to figure out which party needs to review contract details and track them down, contract management software allows agents to build approval workflows to ensure the right items are approved by the right people within the right time frame.
Contract management software also provides users with the opportunity to automate the contract approval process to avoid costly errors caused by humans at various stages during the process. With custom contract alerts, portfolio managers will never miss a key contract deadline or expiration date again.
And did we mention that contract management software allows parties to sign virtually? With built-in eSignature technology, contract management software allows the entire contract process to take place virtually. No more missing appointments and struggling to reschedule meeting times. Portfolio managers can connect with lessees and third-party vendors with a few clicks.
Continuous management
When contracts are signed and the transaction is complete, there is still plenty of work to be done. Maintaining accurate records, documenting internal and external processes, conducting audits, and complying with industry regulations require agents to maintain contracts long after the closing date.
Portfolio managers rely on the information in real estate contracts to perform activities related to the management of health, safety, and environmental guidelines throughout the duration of the contract. When changes are made to the property, records must be updated for compliance and for future agreements.
Contract management software helps agencies maintain documents long-term to better serve clients and regulation standards. Plus, they can be a source of information to push for improvements when it comes to writing and creating contracts, as well as meeting the needs of clients and compliance officials in the future.

FAQs
What does contract management mean?
Contract management is the process of creating, executing, and maintaining agreements between parties throughout the life of the contract. This can include writing up initial agreements, working out negotiations, making changes appropriately, facilitating document signing, meeting compliance regulations, and managing contracts after they have been executed. Some of the main activities of contract management include performance analysis, mitigating financial risks, and maintaining compliance with contract terms.
What is the role of contract management?
Contract management plays an important role in the real estate industry. It's meant to stabilize agreements in accordance with local, state, and federal regulations, as well as keep a record of specific actions and agreements made between parties. Many real estate organizations are faced with countless contracts to manage. Contract management streamlines these processes so that nothing falls through the cracks.
What is contract management and its examples?
Contract management involves two main stages: the pre-signature and post-signature phases. Here are some examples of a typical contract management process:
Pre-signature
Initiation.

Negotiation.

Approval.
Post-signature
Execution.

Auditing.

Reporting.
These are just a few examples of the activities that contract management deals with. There are also a number of additional activities that can be handled by contract management, including:

Compliance.

Document maintenance.

Updates.

Key date reminders.

Automatic workflows.

Data collection.

Analytics.
What are the four components of contract management?
There are four main components involved in contract management:
1. Establishing governance
This component of contract management focuses on the team of personnel that is responsible for contract management. The size and scope of this team vary depending on the industry, which is why it's important that roles and expectations are clearly outlined.
2. Contract administration
This component of contract management is all about monitoring, reporting, and other processes that go into managing contracts. This can include dispute procedures, change management, benchmarking, creating contract administration checklists, and creating contract admin SOPs.
3. Relationship management
This component of contract management is particularly crucial in the real estate industry. Relationship management is about building sustainable partnerships with title agencies, regulators, and clients. Relationship management includes defining communication processes, managing disputes, and creating workflows to prioritize relationship management.
4. Performance management
Finally, performance management is the component of contract management that assesses the success of real estate agents' document management efforts. Performance management fundamentals are covered at this stage, such as regular, timely reporting and monitoring document management tasks. But performance management also includes using tools to help manage performance and make necessary improvements to meet performance goals.