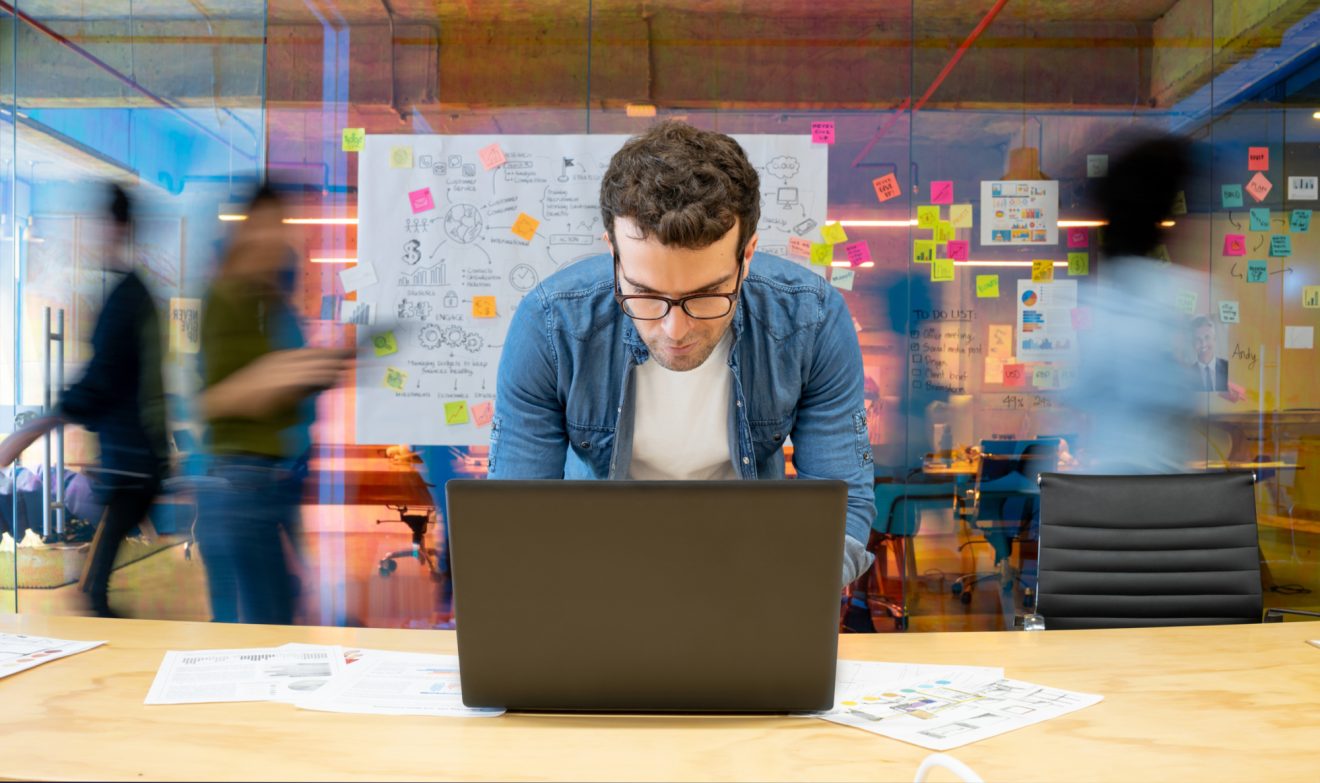 When you log off from work each day, which work stays with you through the night? Is it the small questions of how to work better with your team, how to manage a specific project, and how to track your work? While those are valid concerns, more likely it's the big challenges that keep you up – the big, cross functional projects that are core to your business and everything you do.
These are the projects that really require the most energy and time. Managing big portfolios of real estate, building skyscrapers that need multiple departments involved, keeping a massive supply chain running. "Not just your average team project or initiative, but organizational and enterprise-wide projects that span many different stakeholders, different projects across an entire portfolio of activities," said Ryan Duguid, Vice President of Product Strategy.
According to the report, The Forrester Wave™: Collaborative Work Management Tools, Q4 2022, "Emphasizing construction, engineering, healthcare, and retail industries, [Quickbase] differentiates itself by targeting key information that supports the delivery of complex projects and programs." In our view, this is the hardest thing for organizations to do. And that's, in part, because organizations are solving the simpler challenges already.
Let's take a look at how business leaders are taking on their business challenges small and large, how they're unlocking the ability to solve for more complex work, and how to better handle that complex work.
Rising complexity, rising expectations
Collaborative work management has continued to grow in recent years. As Forrester points out in their Q4 2022 Wave for CWM report, "…the advent of the pandemic created an opportunity for CWM tools to rapidly expand to enterprise levels of adoption." With this growth in adoption, teams are no longer looking to take on the smaller challenges of their work – those are well taken care of. As the Forrester report puts it, CWM customers should seek out providers that "manage work at scale in terms of capacity and complexity."
"A lot of the larger simple items have already been improved," said Derek Hutchinson, Business Process Manager at PSG Dover.
When people have generally mastered this smaller scale collaboration, they can take on work that is more complex – and therefore has more complex needs. "People can actually develop more complex projects when they aren't spending time chasing down answers," said Angel Rivera, Business Manager at AT&T.
Scale, powered by data
Projects are being made more complex by the amount of data and systems involved in getting them done. "More data, more data sources, the expectation of rapid or live analytics during changing requirements," said Brian Hinshaw, Principal Business Manager at AT&T about what makes projects more complex.
So with the amount of data being produced, and the need to deliver insights from it more effectively, data sits at the center of better managing complex work. Without having a centralized source of data, organizations can't harness the power of their projects and manage the rising complexity of their work. And with data in the hands of people across your business, people can attack problems in new ways.
Uniting and utilizing data effectively
To move to those more complex projects, organizations have to activate the data and systems they have in place. Quickbase allows you to connect your existing technology, where all of that new data is housed and produced, and create a single source of truth for that data. People can find the information they need without being bogged down in what they don't. They can even find new solutions entirely.
"Once data sources are brought together, data can be sliced and diced in new ways," said Adam Keever, Advanced Quality/Warranty Engineer at Magma. "As we are looking at data in new ways, the team begins formulating new questions which lead to new requirements for how to look at the data."
Quickbase brings that centralized view to the data your organization produces. It can store "billions of records and monitor everything that's going on in your organization," as Ryan Duguid puts it. It unites all of the data in your organization to bring about new insights, drive action, and allow for better work at scale. And with the growing need to solve for the more complex work, it can be how you solve for rising complexity amid rising expectations.