Public Image Library u9
Improve team collaboration and track revisions of work in progress, all in one central spot.
Upload, categorize, and store important documents all in one place. Store document templates for immediate access anywhere, anytime.
***NOTES FROM THE CURATOR***
An easy to use one table solution to storing your company documents. This app could be modified to fit any industry and the user could add automatic notifications to be sent when docs are added or modified. It could also be modified to enable documents to be viewed by people outside the company as well.
Try The App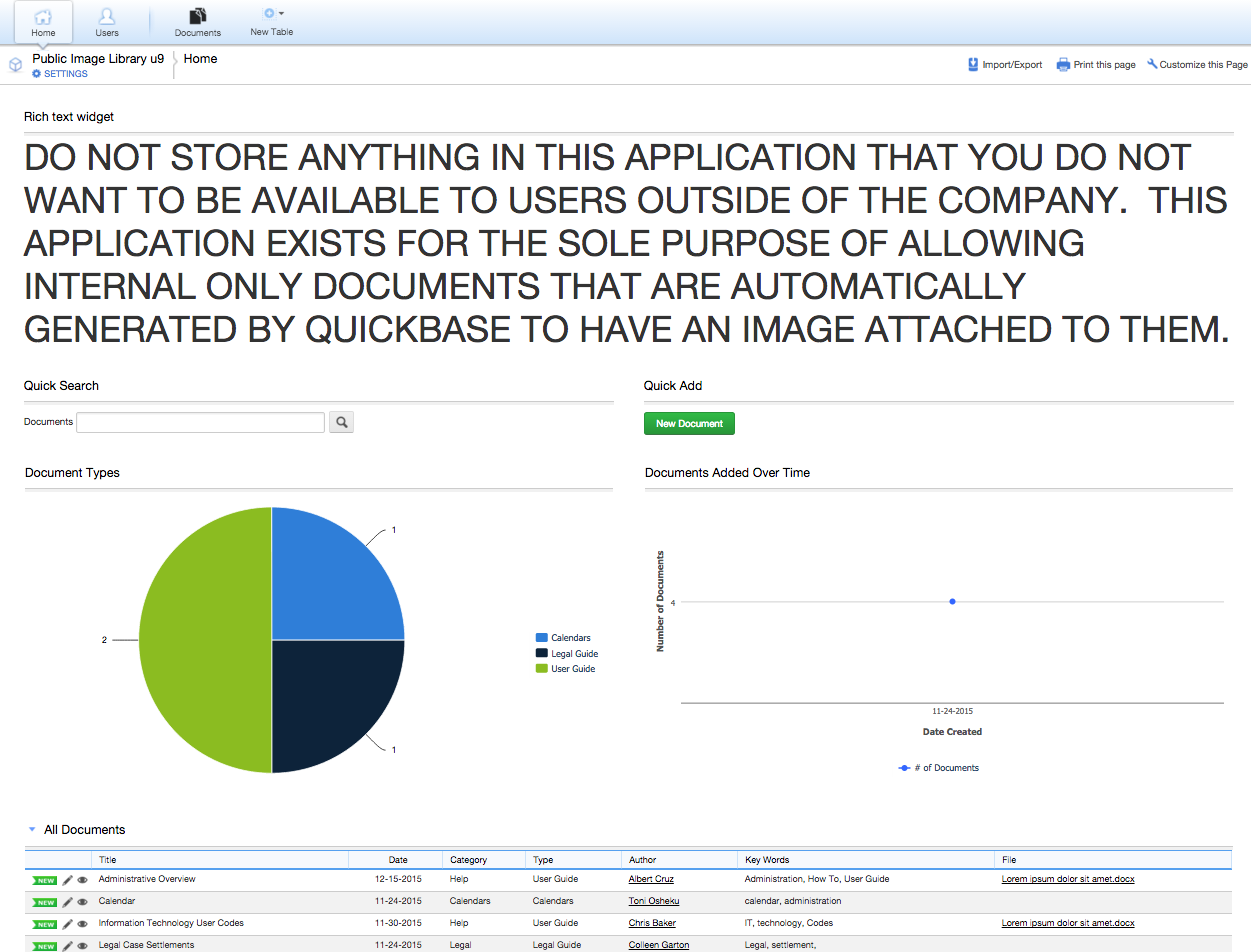 Write A Review