Pipelines: Brady Oil Safety Compliance
Whether you joined the Quick Base 2020 Virtual Summit, EMPOWER 2020, or not, you can use this app to practice building your first pipelines. Included in this app is a use-case, a guide with step-by-step instructions and screenshots, and a link to Build Your First Pipeline webinar recordings, plus other great resources!
If you're trying to learn Pipelines, this is a great starting point!
Learn how to use every Trigger and Action that the Pipeline Quick Base Channel offers!
Try the App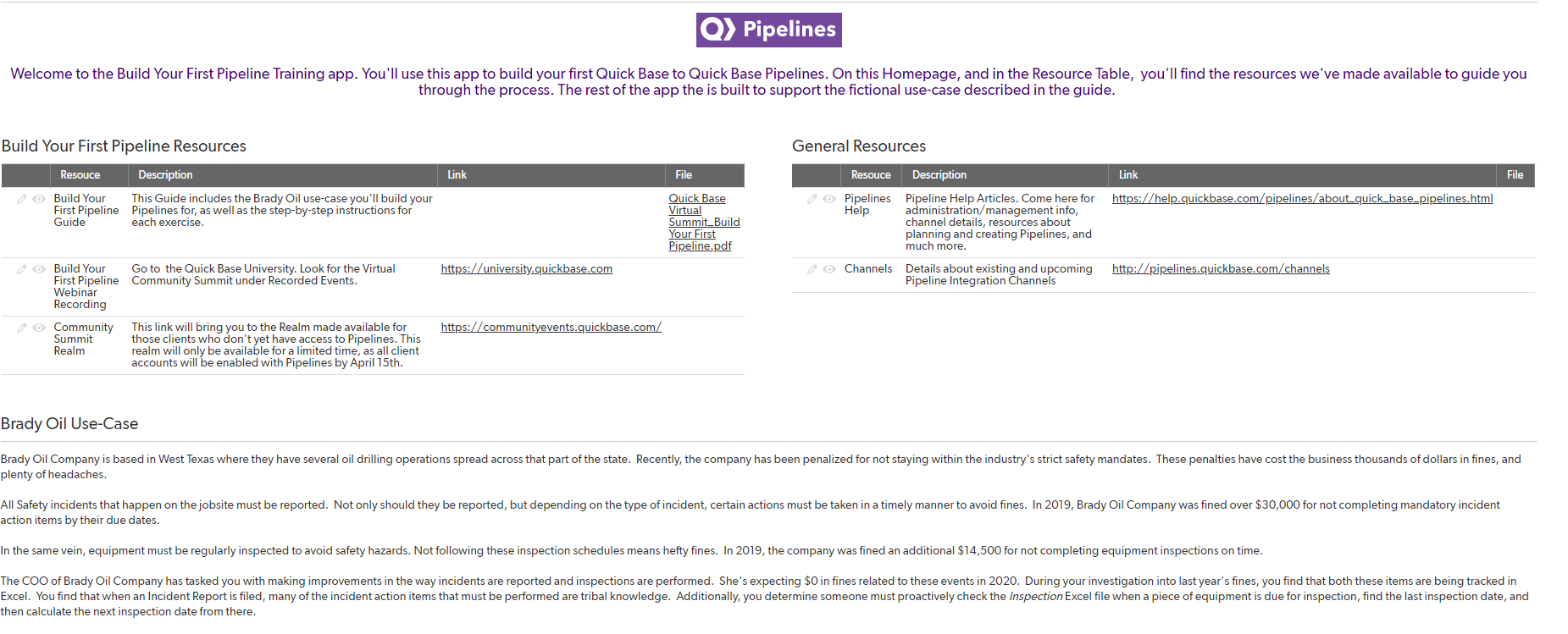 Write A Review