Open Requisition Status Report
The Open Requisition Status Report QuickBase was created so the Talent Acquisition group has a central repository to log in the weekly status of all the Open Reqs.
1) To enter your information, go to the 1st view, "Add Req.Status/Comments".
2) Choose your name from the dropdown list
3) Doubleclick into any of the blank cells in the "Status" column and a dropdown list will appear.
4) You can also enter text in the "Comments" column which is an open text field.
Try the App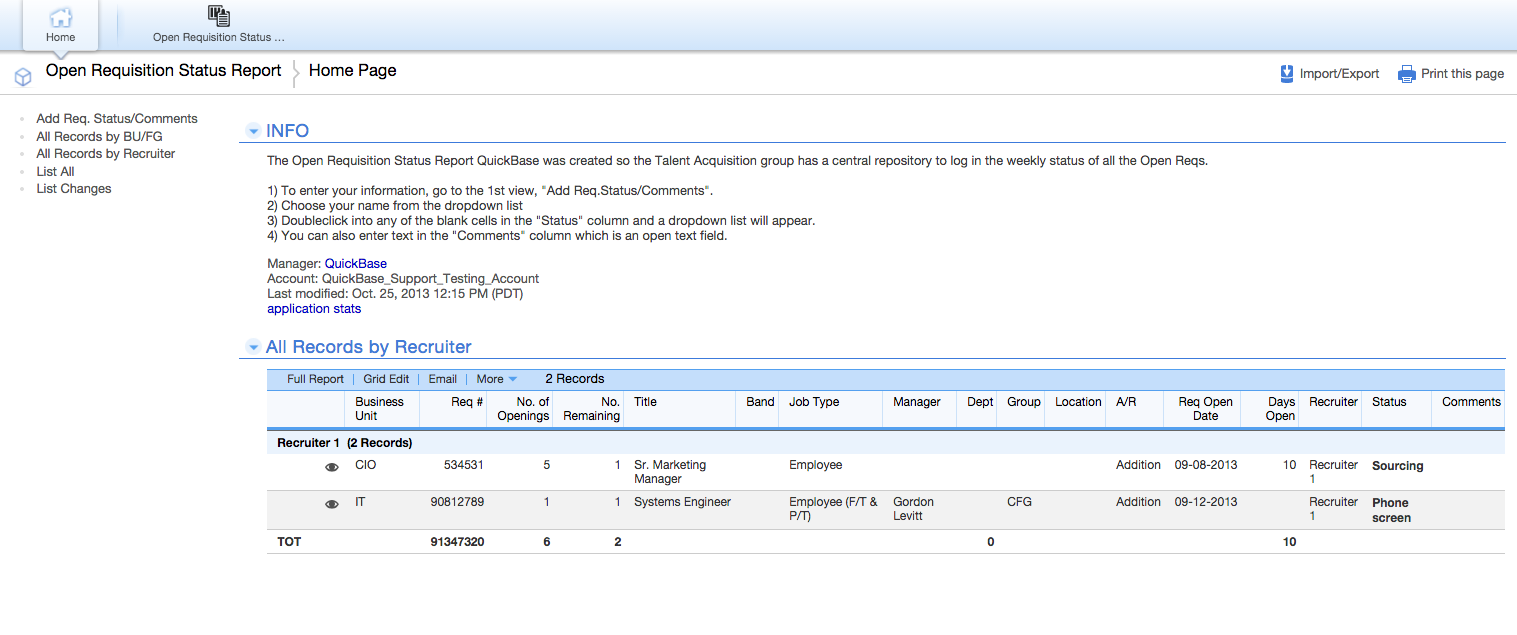 Write A Review