On-Call App
This is an on call app that displays the US SDT people on call list.
***NOTES FROM THE CURATOR***
An easy to use solution to maintaining calendars and schedules for employees on the the on call list. Automatic notifications can be set up to alert employees on possible changes to the schedule.
Try the App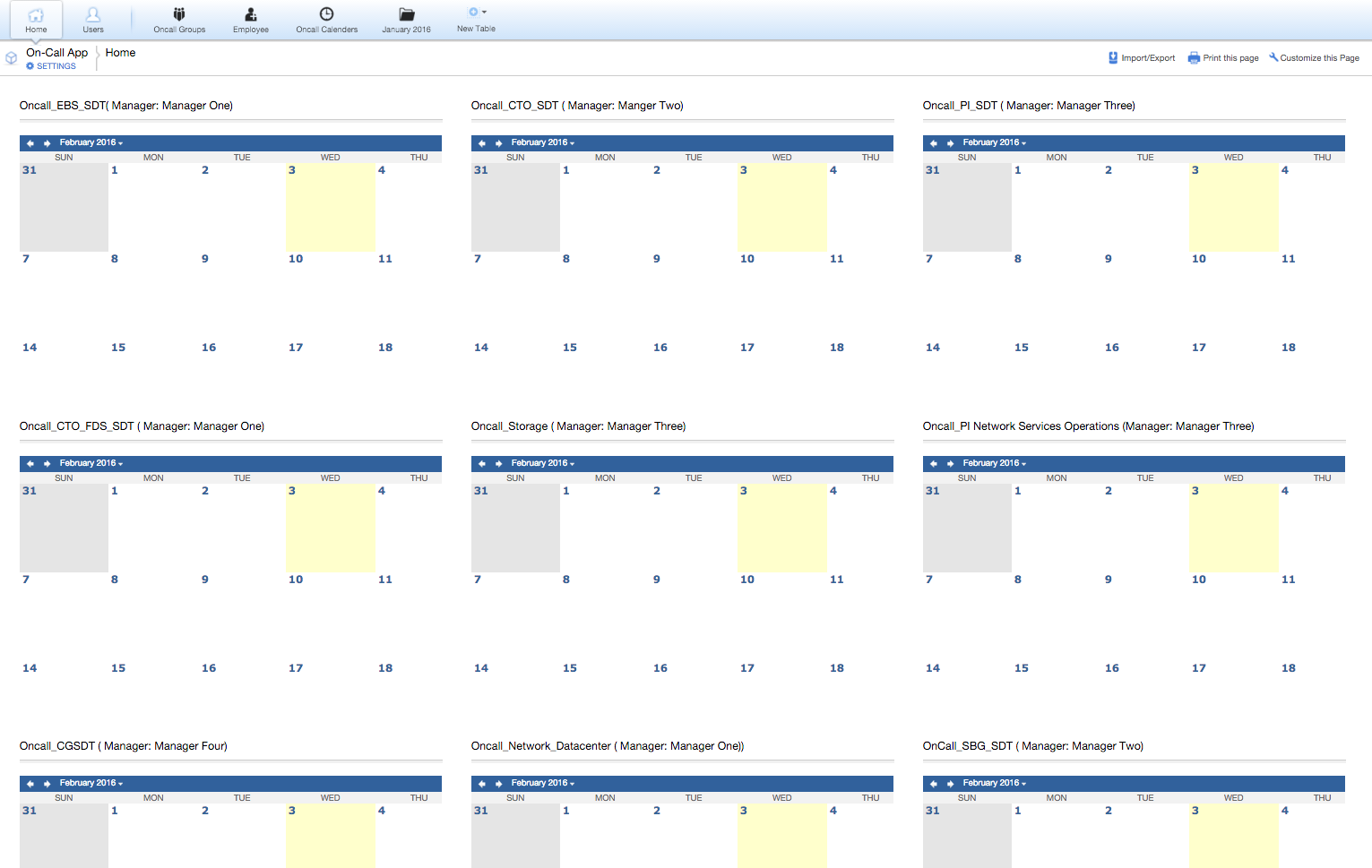 Write A Review