Marketing Programs Management
Manage all of your marketing programs in one place where you can share and see your marketing plans in useful ways. Track forecast vs. actual categorized as nurture or acquisition programs.
***NOTES FROM THE CURATOR***
An easy to use two table app that will support your marketing efforts. Extensive reporting allows one to see all projects collated with like projects or on an individual basis. Automatic notifications can also be included to allow management to see additions or edits to marketing programs.
Try The App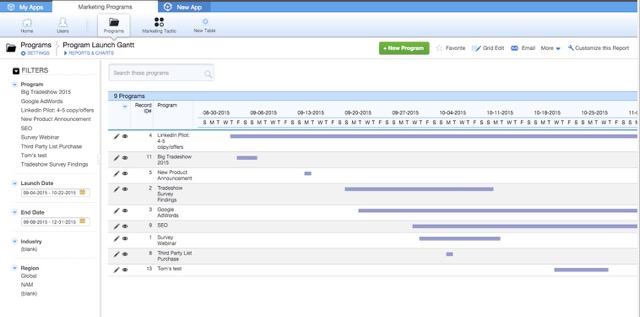 Write A Review