IT Management
One stop page to manage assets, mobile devices, and office backstock, and inventory.
Track all hardware against users, with history for users, machines, and mobile phones. Track software against users. Track office backstock. Created a very customized inventory calculator, so as to be able to see how much equipment needed to be ordered... this being very custom to our environment, could be removed from this app if not needed or can't figure it out.
BIG NOTE : This app works side by side with our Employee repository app, which is not included. I suggest you either create your own or create a new users table within this app, in order to utilize the user-to-machine functionality and history.
Try the App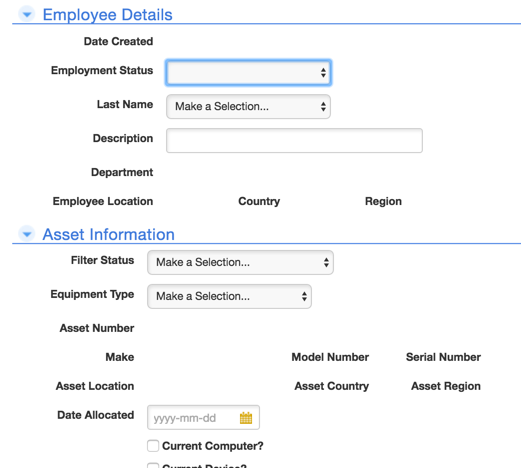 Write A Review