Discovery Essentials
This application is designed to keep track of patients, their appointments, claims sent to the insurance company, and the services a provider will charge for on a regular visit.
***NOTES FROM CURATOR***
This is a slightly modified version of the "Medical Billing/Claims - Essentials Compliant" app that is in the Exchange. This version is simplified slightly by eliminating some functions from the original version.
Try The App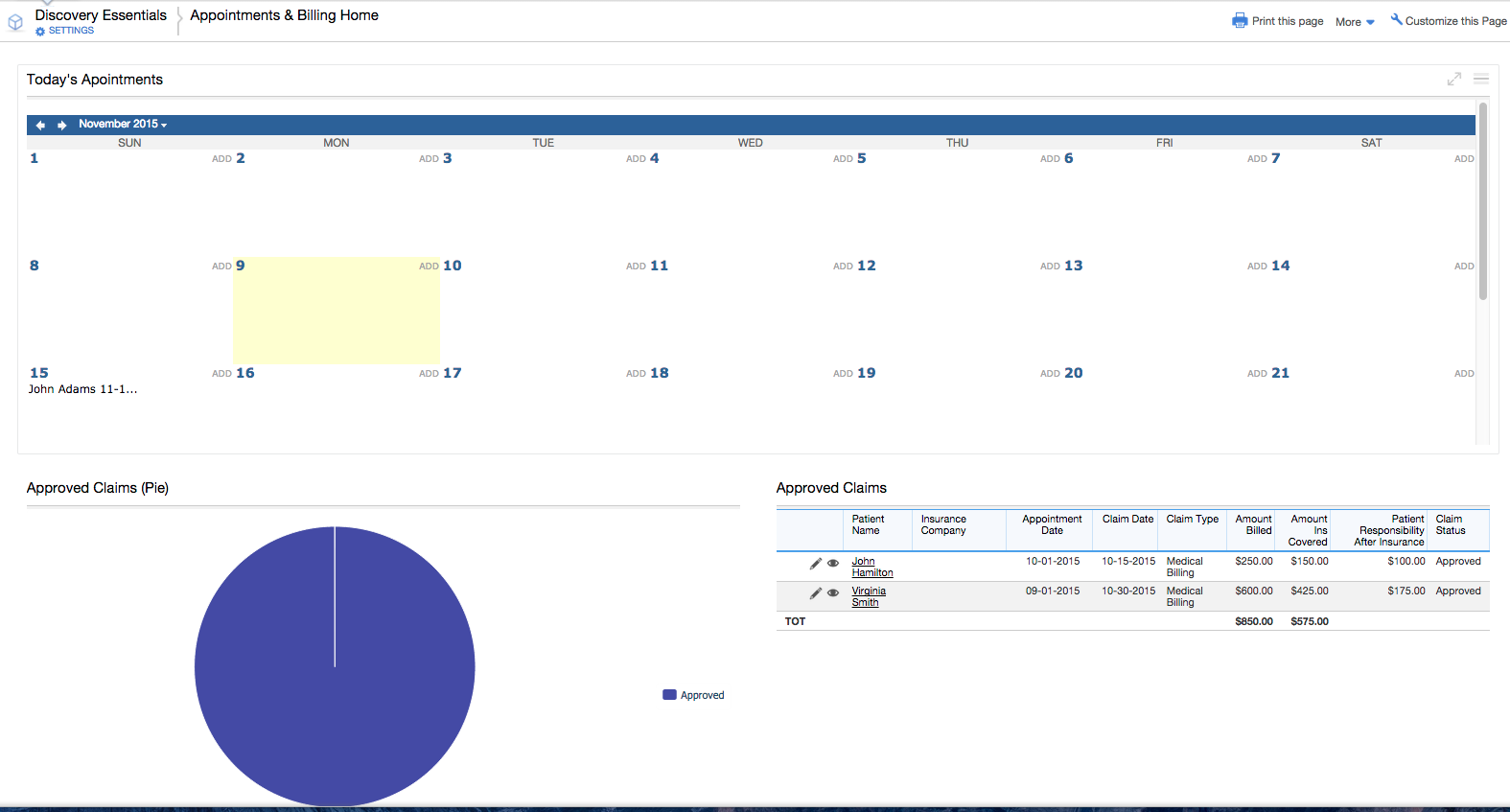 Write A Review