All-Star Appointment Scheduler
An easy way to make appointments available for people to schedule meetings and calls with you. Much like TimeTrade.
****NOTES FROM THE CURATOR****
This is a simple and complete app for setting up available appointment times and then having staff set up meeting with you. Very easy to use to manage your calendar.
Try the App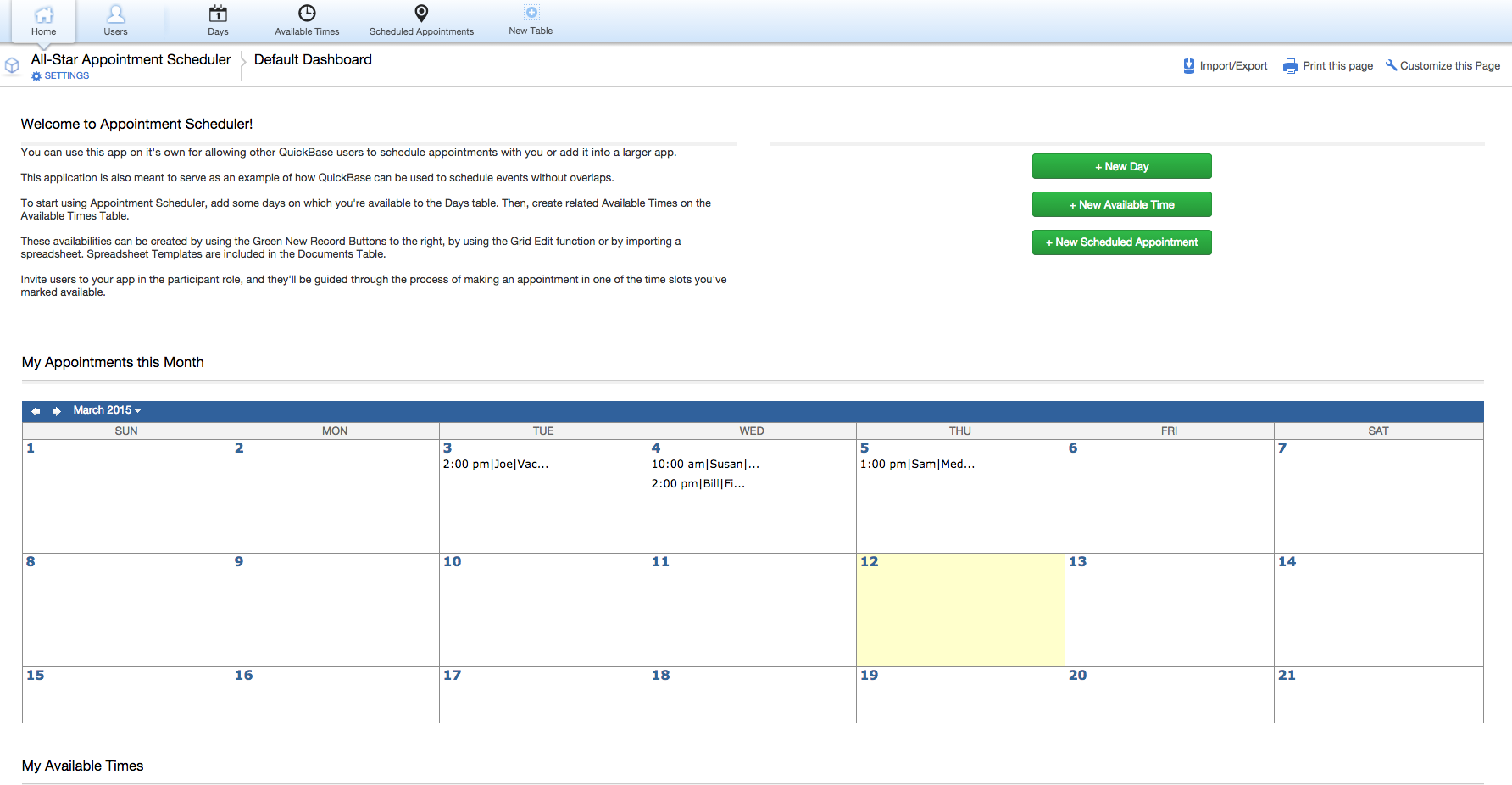 Write A Review