Workforce management system
Specialized app for a advertisement and marketing firm. Include an agile PM environment as well as a media planning and scheduling section.
Manage multiple projects and tasks in one central location. You'll have the visibility you need to get the best performance from your team.
Track customers, time spent on tasks, project expenses, and upload important Documents. Increase productivity, improve collaboration, and get projects done on time and under budget.
***NOTES FROM CURATOR***
This is an extremely robust Media Project Management app. It has a large number of specialized fields that can be used as is or changed to conform to a specific customer's workflow process. Some of the workflow related tables have extensive form rules that con be configured by the user for specific client focus or for project type focus.
Try The App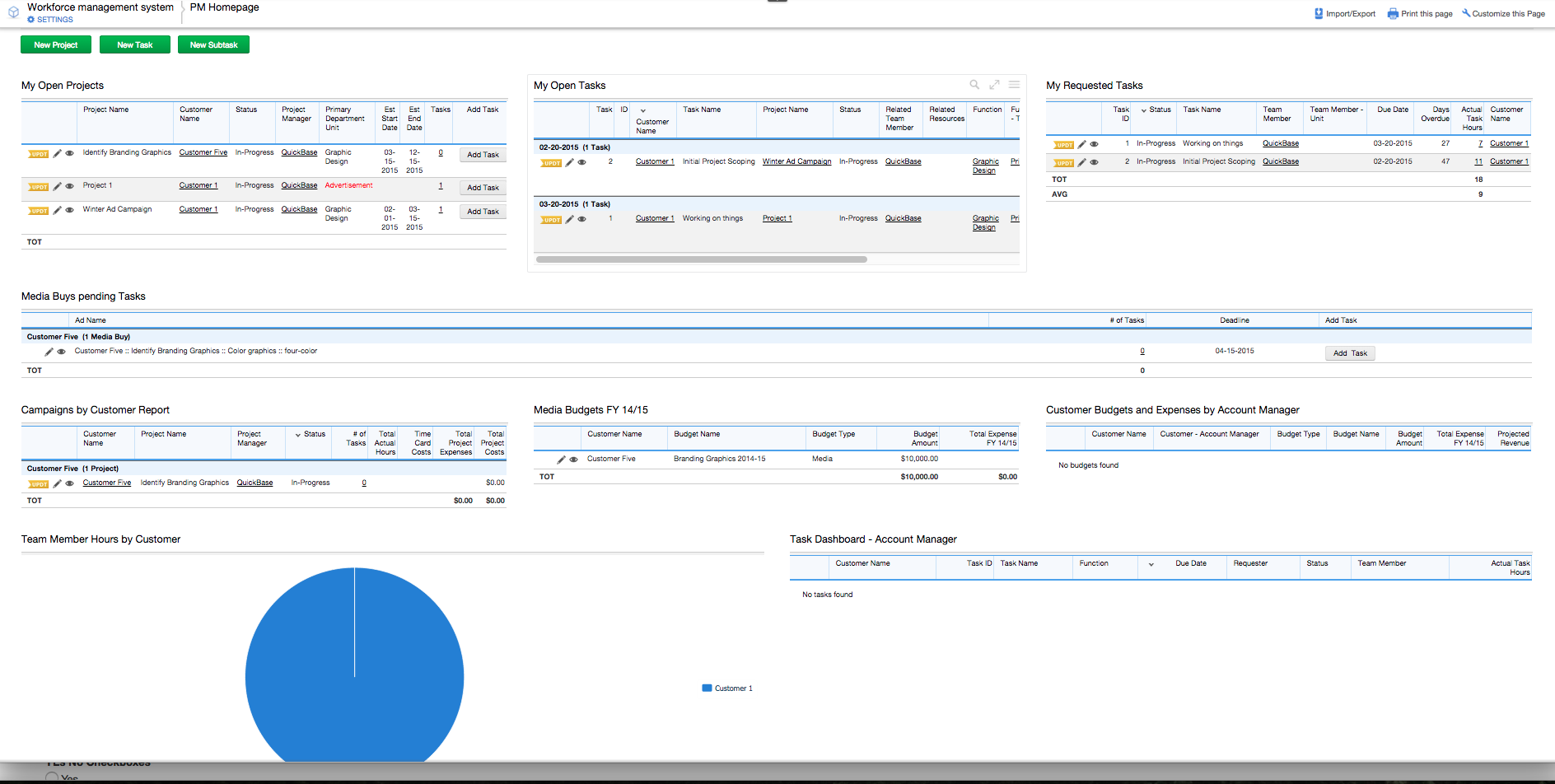 Write A Review