Vendor Training Management
The Vendor Training Management application is designed to keep training companies organized.
Store your course catalog and your upcoming training course schedule. Register your students and keep track of their fees and payments. Assign your instructors to see their availability and give them special instructions on each course.
Try The App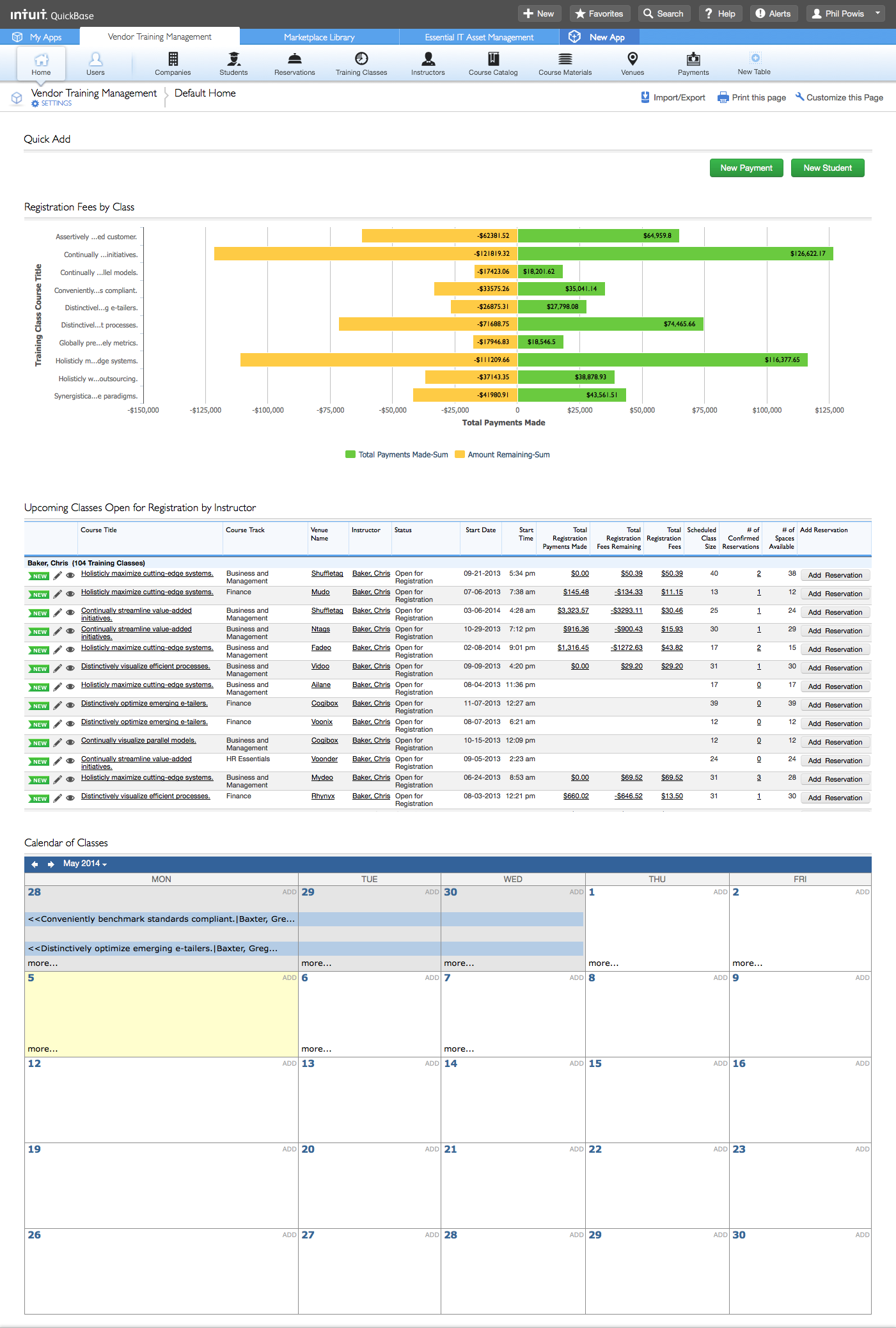 Write A Review