Sales & Projects Lifecycle with Inventory & Orders
Track the lifecycle of projects from new lead, to sales opportunity, project origination, and finally, project completion. **NOW WITH INVENTORY AND ORDER MANAGEMENT!
Manage customer relationships on the Sales / CRM side, and manage projects, tasks, and documents on the project management side.
***NOTES FROM THE CURATOR***
This is a well thought out solution for your project management needs. The inventory and order management complete the cycle of a sales project which includes budgets, timecards and expenses. The solution also includes automatic notifications to alert the administrator of new or revised customers, projects and tasks. A solution that will work for most industries.
Try The App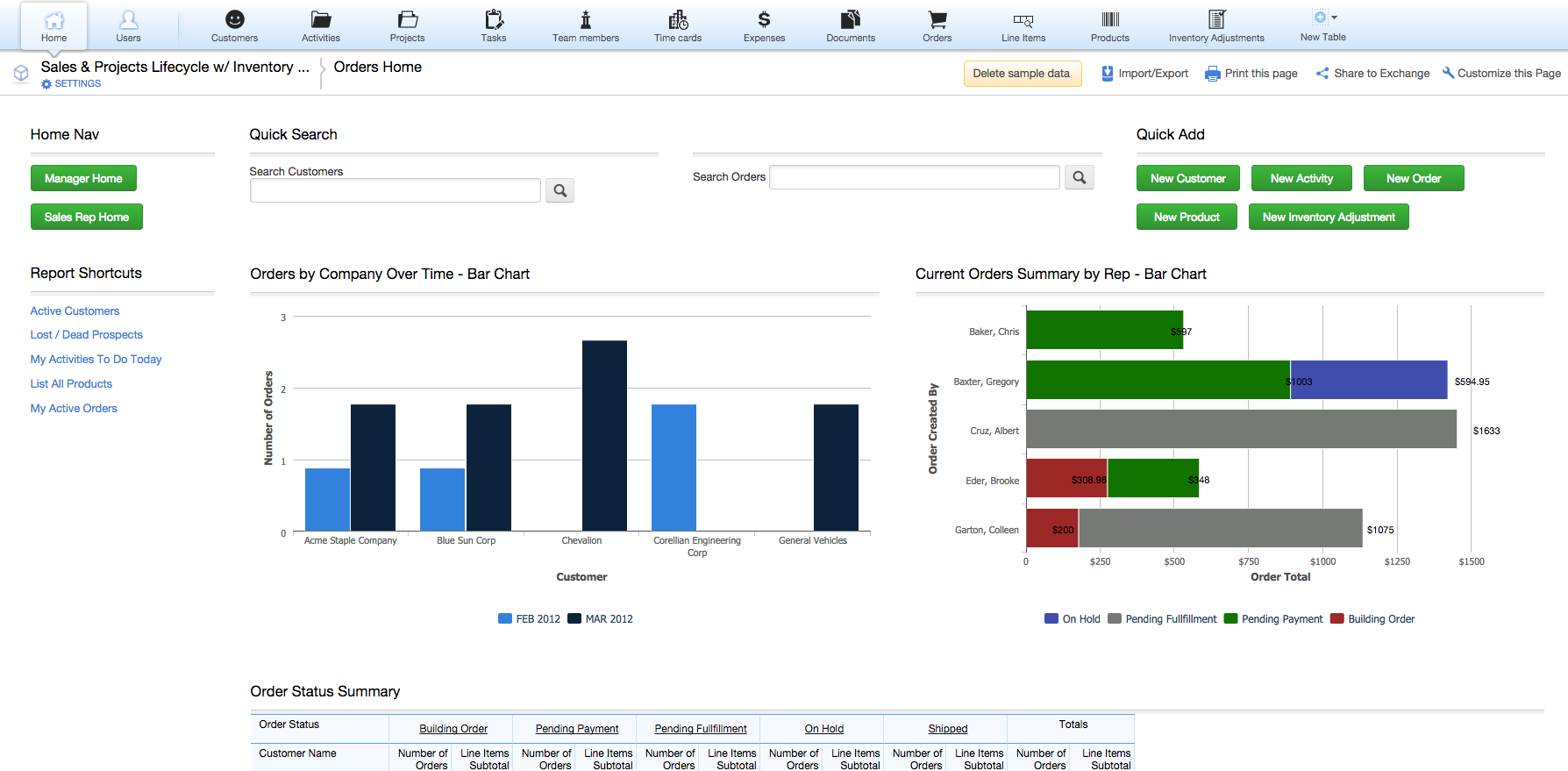 Write A Review