QSP Summit Demo 2021 - Replace TTI
This demo shows two separate ways to replace using a Table-to-Table Import utilizing Pipelines.
The first way is using the Import with CSV channel for a one-step, upsert as-is method.
The second is using the Bulk Record Upsert which would allow you to use Jinja to manipulate the field data.
Try the App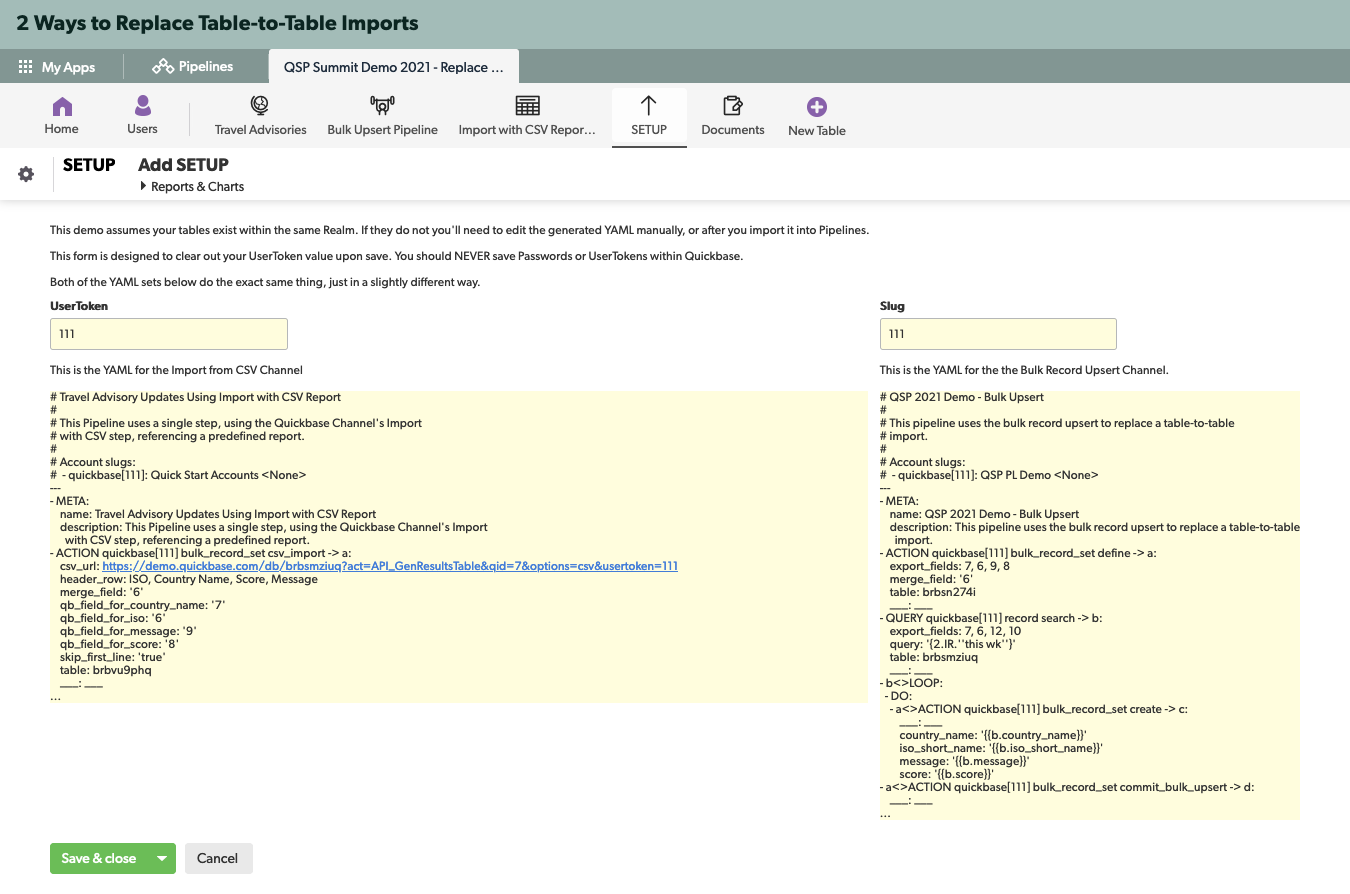 Write A Review