Medical Provider Recruiting
This app is used to track your recruiting efforts for Medical Professionals.
***NOTES FROM THE CURATOR***
An easy to use solution to tracking your recruitment efforts for a medical team. Contains extensive list of job requirements with ability for multiple reports to show where you are in the process of recruitment. Also includes automatic notifications to recruiters on the process.
Try The App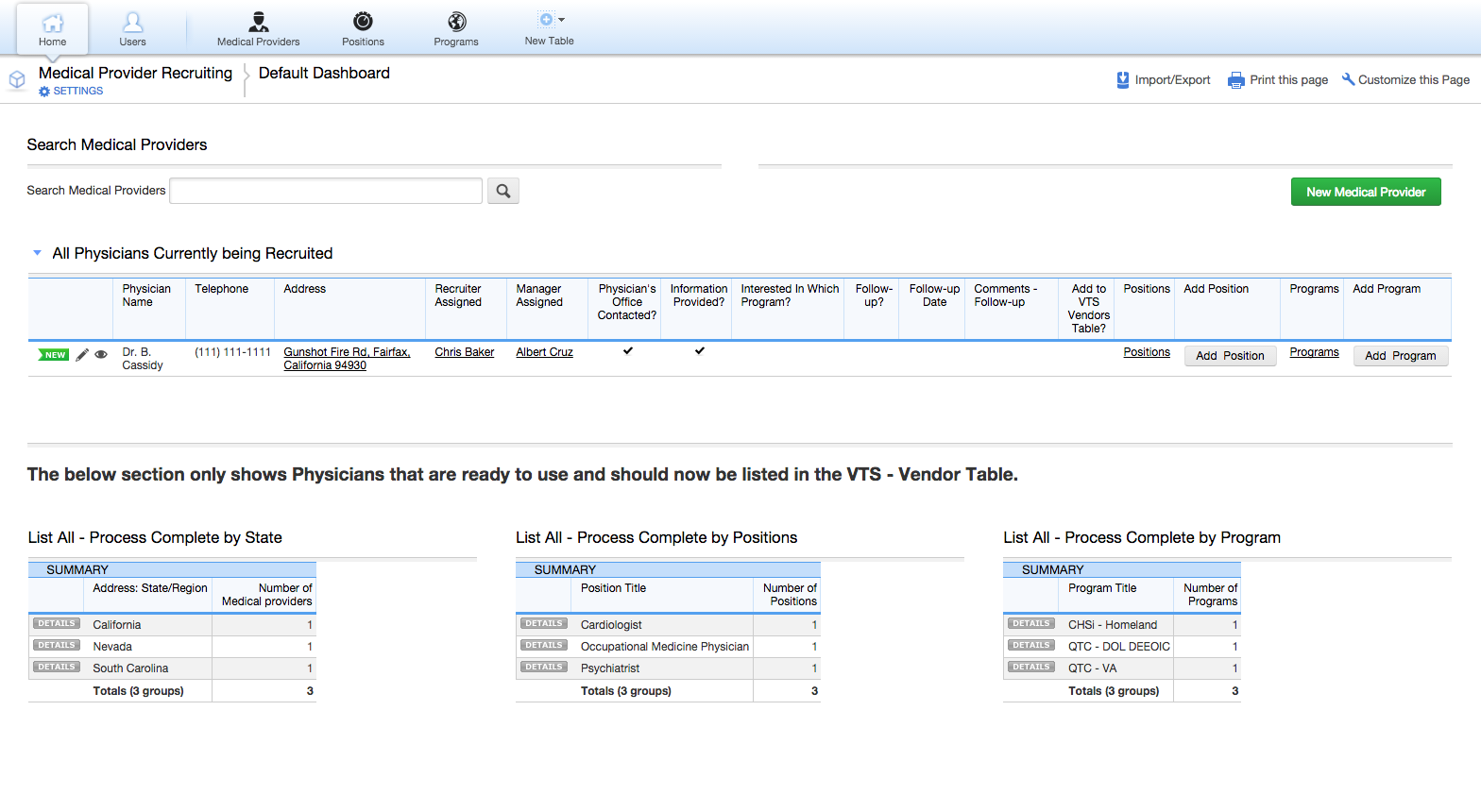 Write A Review