License Management
This app is for anyone who needs to manage software license distribution to a team. Add new licenses. Track assignments to team members. See how many licenses are available. Get notified when licenses are nearing expiration. End users can see what they've been assigned and managers can track just the licenses for their team.
***NOTES FROM THE CURATOR****
This is a slightly expanded version of the Product License app currently in the Exchange. It has been expanded primarily to enable the recording of License Requests. It also carries over the very good user instruction guide from the original app.
Try the App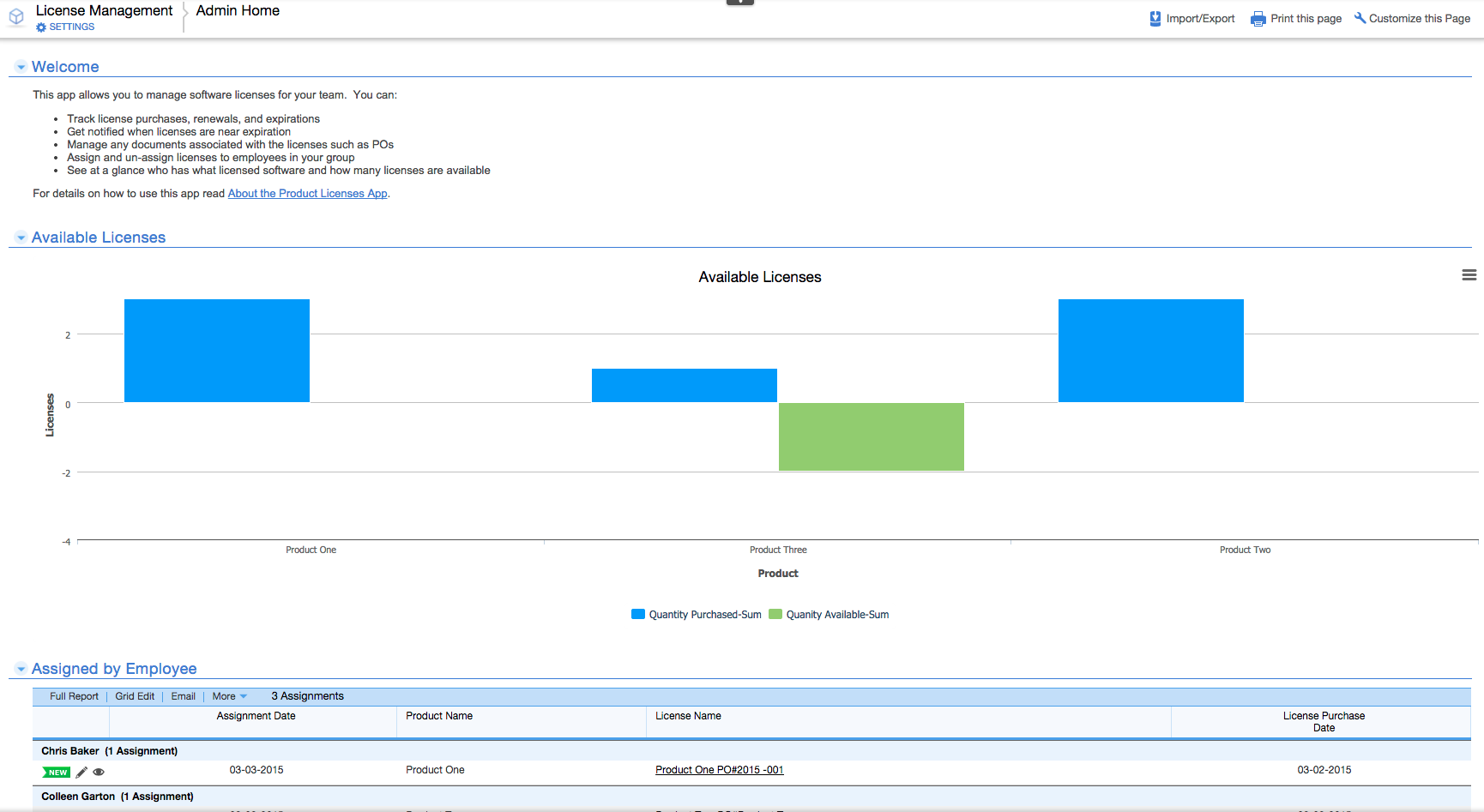 Write A Review