Kaos Softwear Contact Manager
***Notes from the Curator***
This is a customized version of the popular "Simple Contact Manager" Application. It was created by a Human Resource Manager at Kaos Softwear. Kaos Softwear specliazes in manufacturing implant grade silicone body jewelry.
What We Like About This App:
- Good use of the home page real estate to visualize several different types of data that include lead status, sales activities, and customer locations.
- It appears that they are tracking QuickBooks ID for some sort of integration or export process.
Where We Would Like to See Enhancement:
- While the home page depicts good data, the presentation is very vertical. We think that playing with displaying multiple summary reports on one row might balance things out a little bit.
***Simple Contact Manager Description***
Track contacts, phone calls, emails, and future appointments, and upload important documents in this simple, yet versatile CRM app.
Not powerful enough? Try the Contact Management Portal template for a more comprehensive solution.
Try The App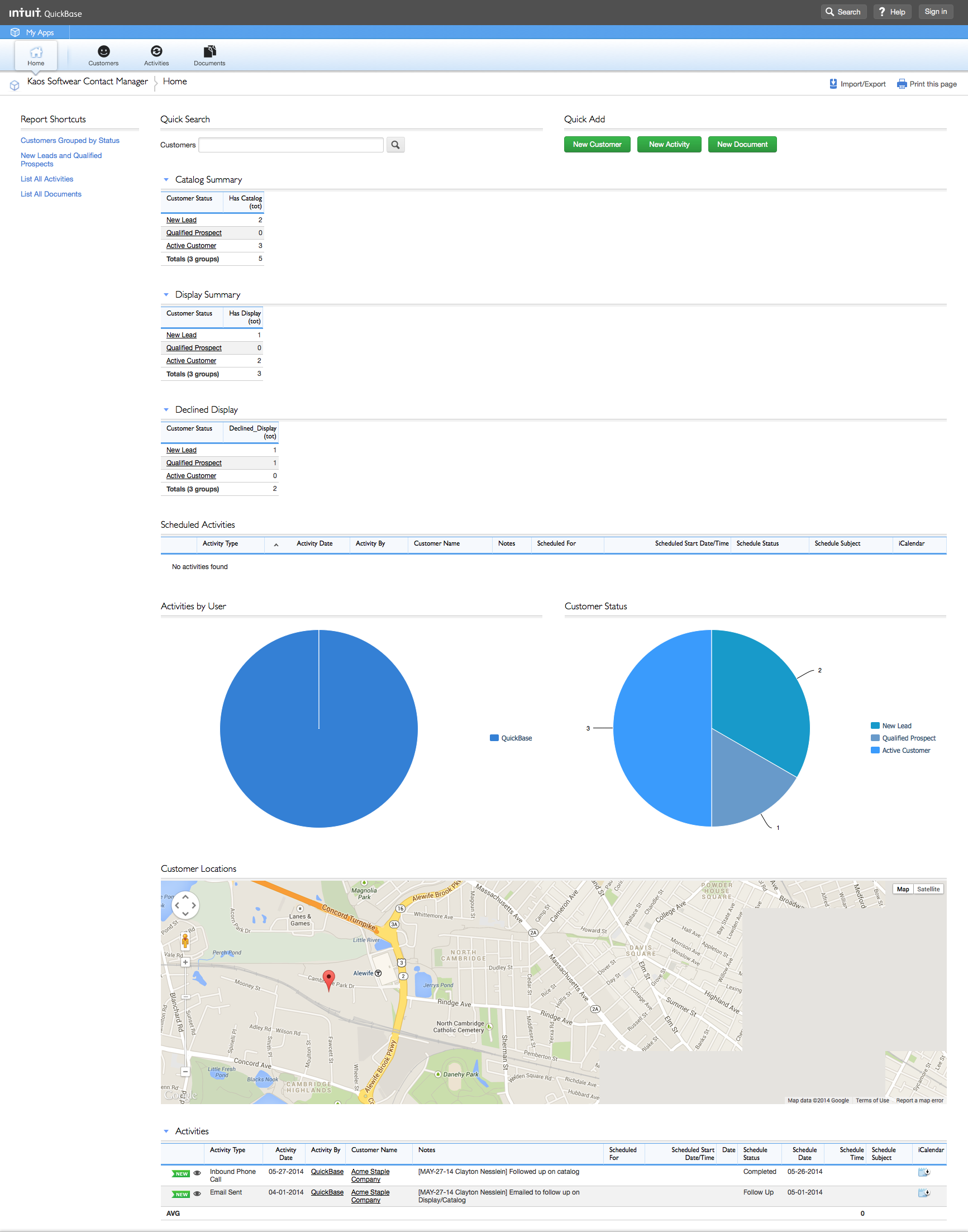 Write A Review