COVID-19 Customer Request Tracker
COVID-19 Customer Request Tracker keeps track of web requests without being a QuickBase user. Customers, clients and team members do not have to be QuickBase users to:
1. Visit a support request portal
2. Submit requests
3. Receive email confirmations
4. Receive status updates
This application allows non-users of QuickBase to submit web form requests directly into your QuickBase application. Confirmations, notifications, reminders and updates are automatically possible.
Note: This application uses an, "Everyone on the internet" user and email notifications. Both features are only activated with live QuickBase accounts. People using QuickBase with trial accounts may only view this application.
To begin using this application you will need to assign the role of "Internet" to the user, "Everyone on the internet".
Try the App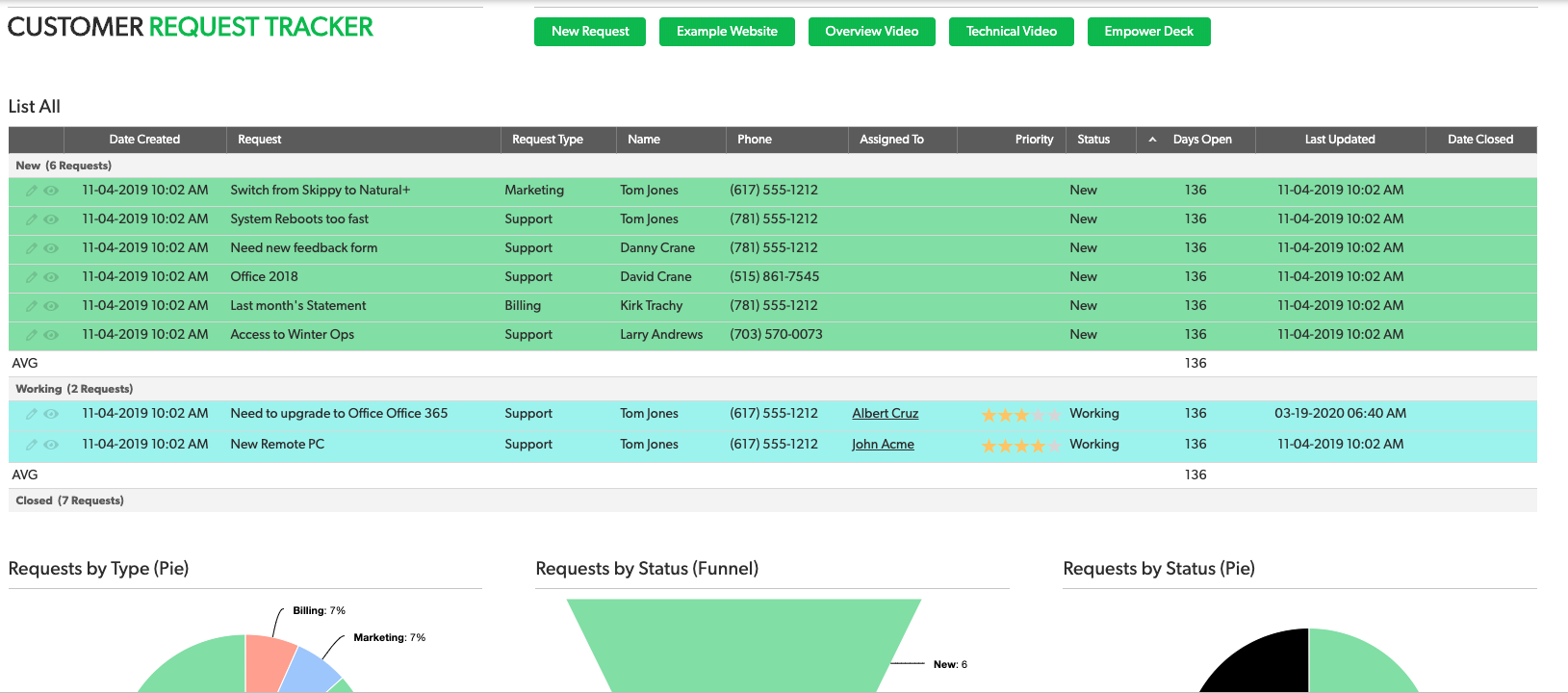 Write A Review