Construction CRM
About This App:
This is a customized version of Sales and Projects Lifecycle, specifically modified to serve in the construction management space. Some of the additional features added to this version include:
- Expense Tracking
- Orders
- Leads
- Products
- Vendors
***Sales and Projects Lifecycle Description***
Track the lifecycle of projects from new lead, to sales opportunity, project origination, and finally, project completion.
Manage customer relationships on the Sales / CRM side, and manage projects, tasks, and documents on the project management side.
Try The App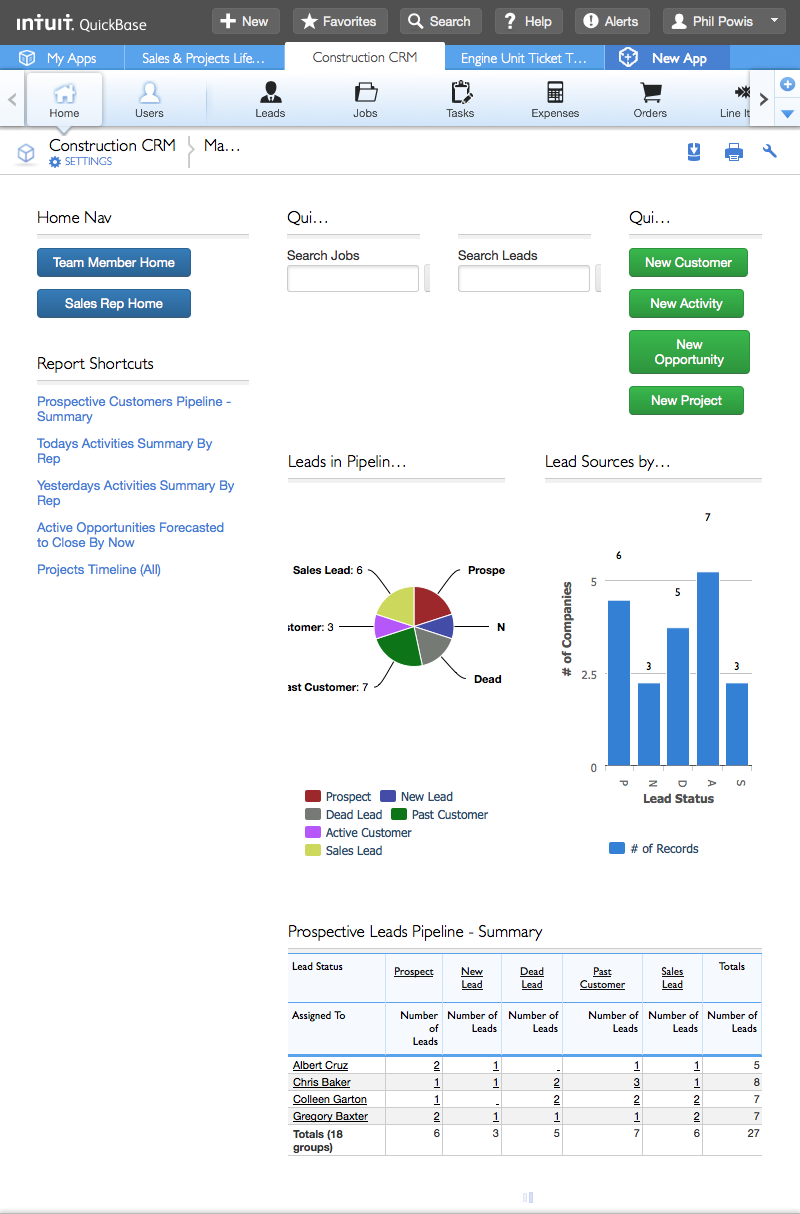 Write A Review