Church Soul Care and Counseling Mangement
Built by Church Ministry Leaders for Church Ministry Leaders! Securely manage your Church's counseling and soul care ministry for all your members.
Members or ministry leaders fill out request form & back ground questionnaire. The request then gets saved as a new record in the secure online database, and notifies an administrator or ministry leader. The administrator can then review and assign counselors/staff available to offer counseling.
Easily view dashboard of all members, assigned ministry leader, progress of counseling, and balance workload among multiple counselors.
All updates and notes are saved in an easy to view record that can be emailed to others if needed.
Resource section can be used to upload documents, forms, and website links to be used and shared by the counselors.
Try the App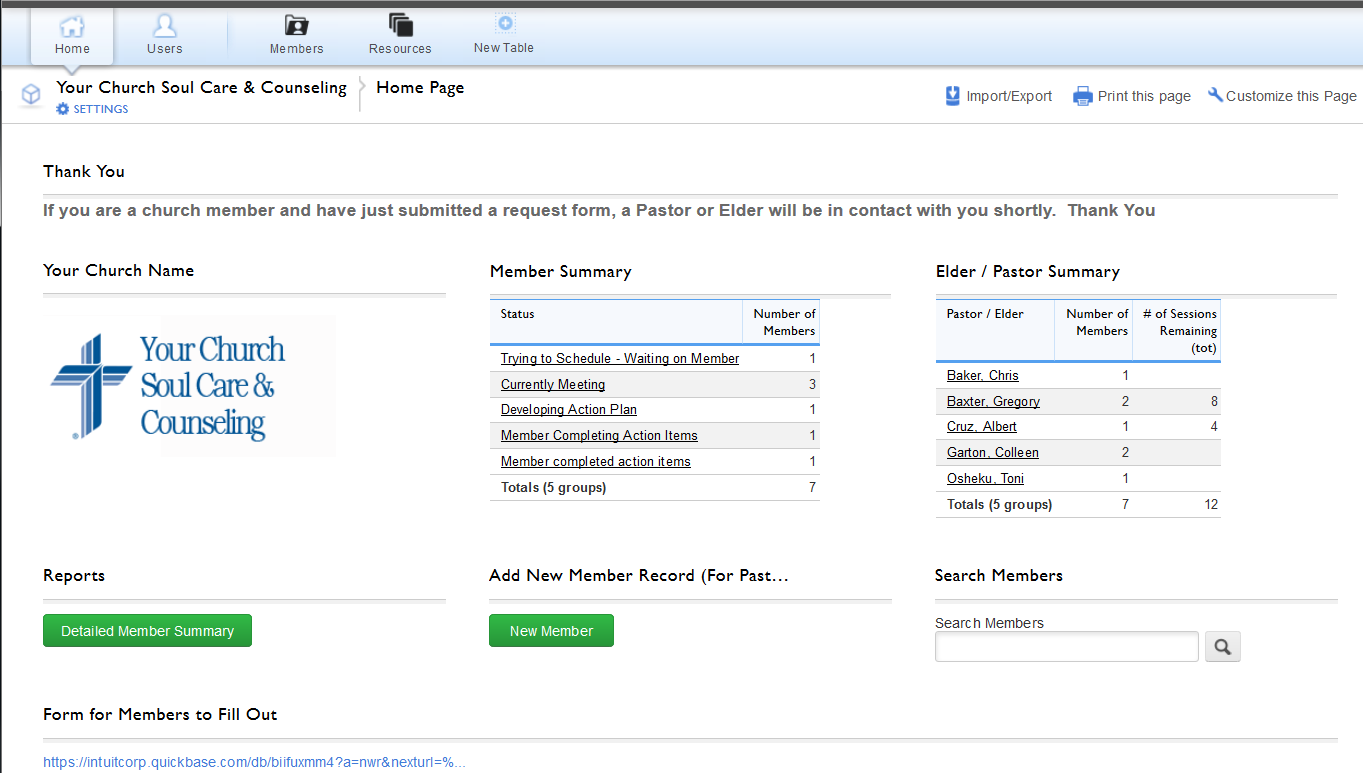 Write A Review