Cell Tower Project Tracker
Track your Cell Tower projects at multiple sites. Keep track of the Longitude & Latitude and the Geo Coordinates for cell towers.
****Curator Notes*****
Complete application that tracks cell tower projects with accurate latitude and longitude guides. Maintains records on cell tower Projects and Tasks for cross company review. There are several customer tracking apps in the Exchange but this is the only one site specific with geographical detail.
Try The App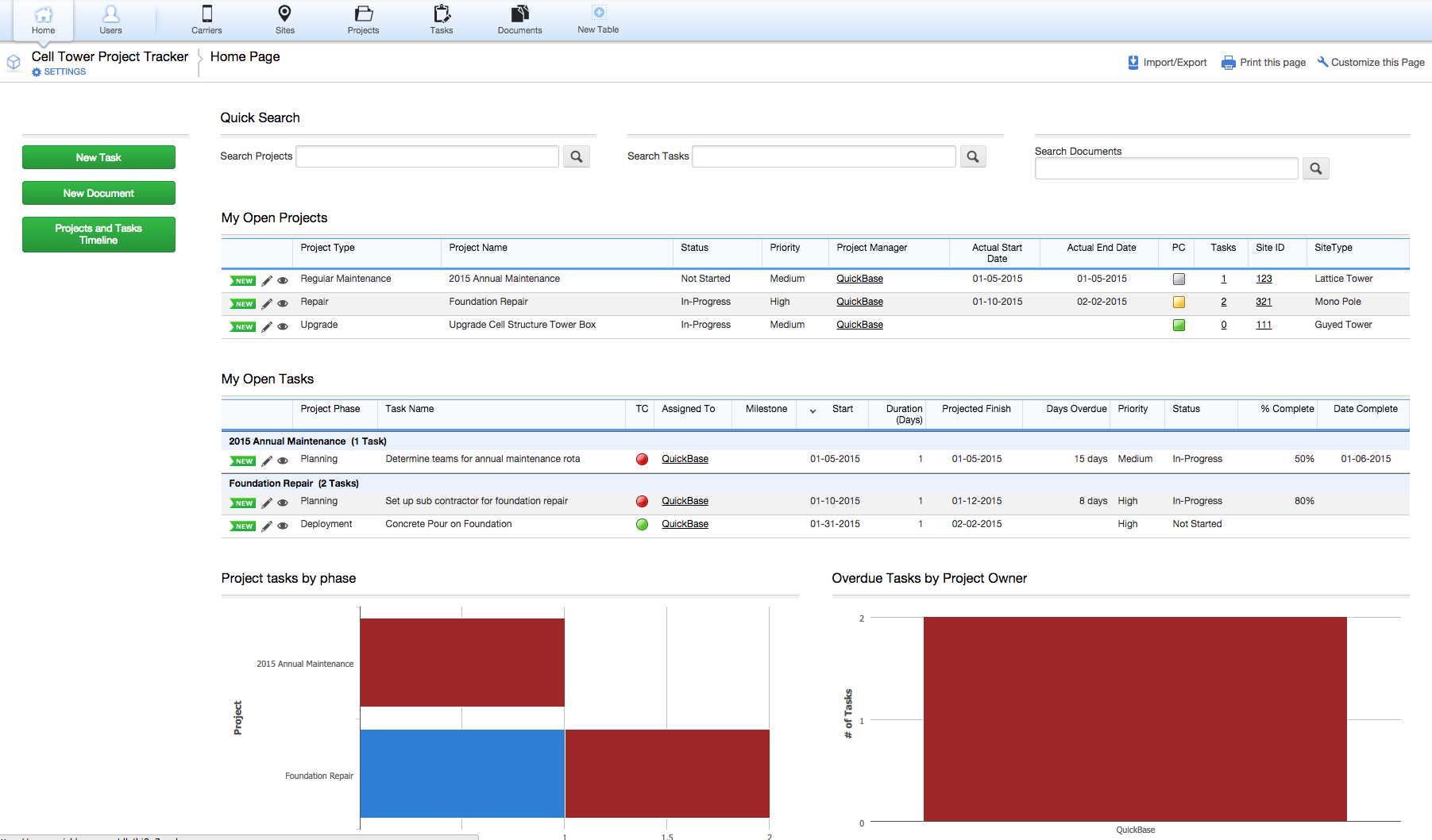 Write A Review