Accelerate digital transformation with true citizen development.
Create and prototype apps in real time. Speed up your IT backlog burndown. Configure the last mile to your unique requirements.
The only low-code rapid application development platform for true citizen development.
Unite IT and the business to spark a culture of problem-solving.
Hear how our customers use Quickbase — in their own words.
With our powerful rapid application development software, you can speed up application development, delivery, and integration — all while reducing IT costs.
Together with Quickbase we are streamlining our processes and transforming the way business is done.
Filippo Passerini , Procter & Gamble
Find a ready-made starter solution to use as-is, tailor to fit your needs, or inspire new apps.
Complete Project Manager
Author: Quick Base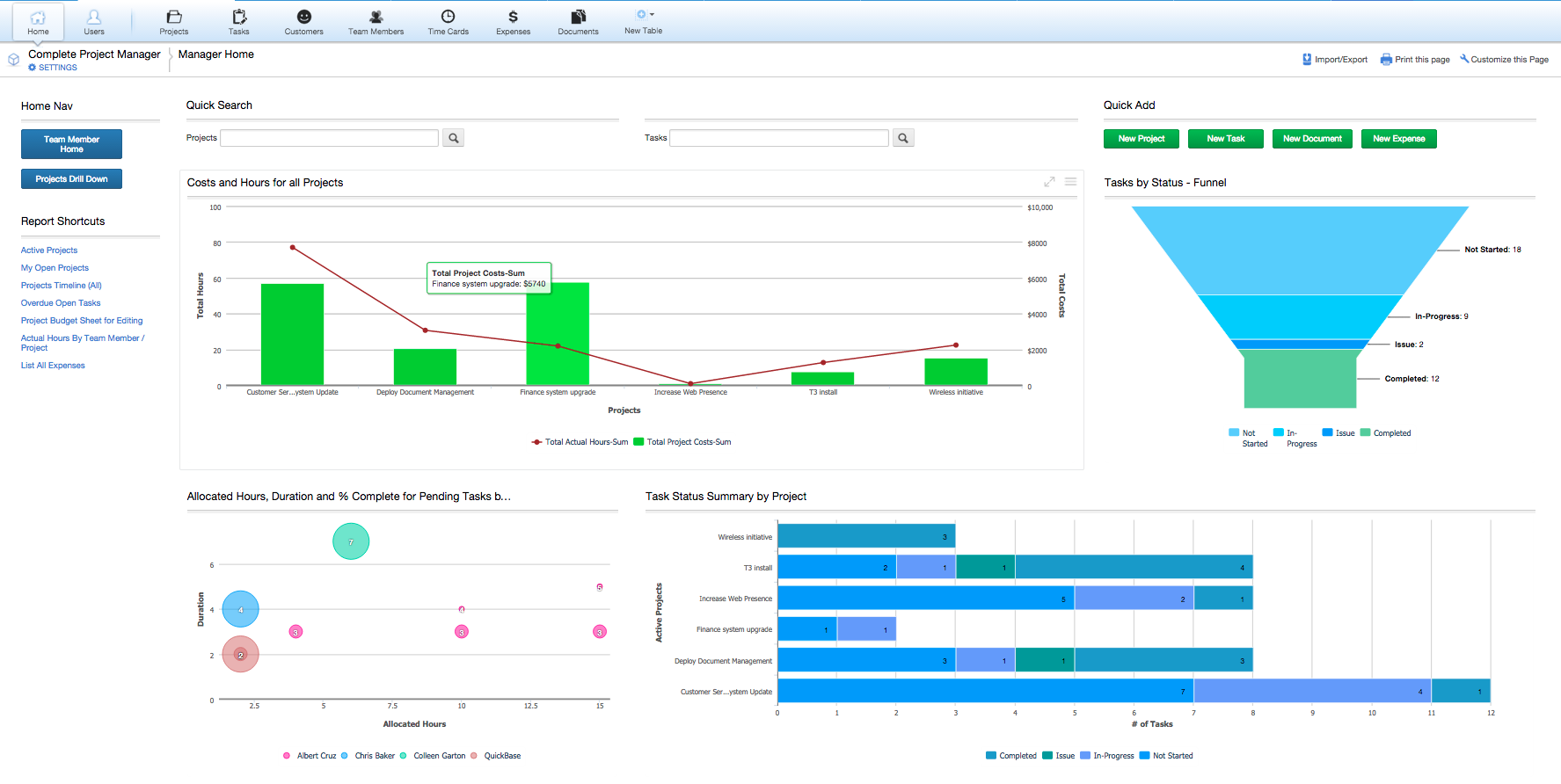 (22,516 Downloads)
App Details >
Resources and learning materials.
Learn how rapid application development tools can affect your organization as a whole with these resources.
Find out about the latest trends in citizen development and what they might mean for your business in our second annual survey. See the big picture through facts, figures, and insights gleaned from both Quick Base customers and non-customers.

What if you could harness the innovation and speed of Shadow IT without all the risks? You can by replacing it with a collaborative citizen development program that will make both business and IT stakeholders happy.

Learn how low-code technology aligns IT and business users to revolutionize the way applications are designed, built and customized. Discover how to enable digital transformation and foster true citizen development within your organization.