Weight Loss Tracker v1.0
This is a weight loss tracker in the vein of a popular reality television show. While this application would certaintly be perfect for individual use, it is superb for group weight loss tracking for fun or competition purposes.
The Sample Data that is populated in this application is from The Biggest Loser Season #4. To view more details about the data and its source, view the wikipedia article at this URL: http://en.wikipedia.org/wiki/The_Biggest_Loser_(season_4)
Enjoy!
Try The App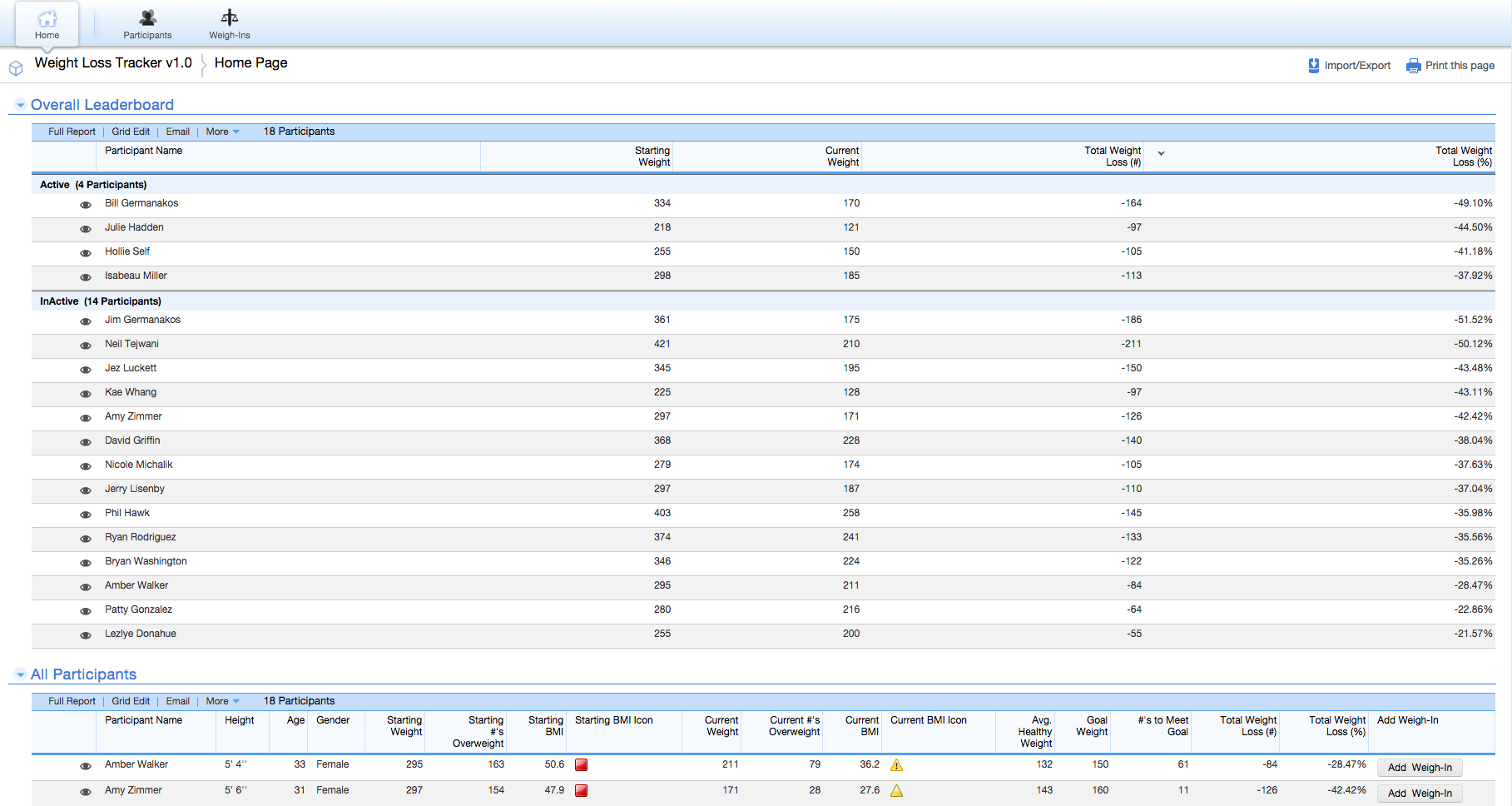 Write A Review