Vehicle Lease Manager
This Vehicle Lease Tracker is very handy to manage your vehicle leases and keep track of reported maintenance and mileage. The mileage tracking will also help you estimate how much the excessive miles will cost you when you return the vehicle.
With this application you can keep track of your dealers, contacts, vehicles, vehicle logs and drivers. You can also setup reminders for the drivers to log their miles periodically.
Try the App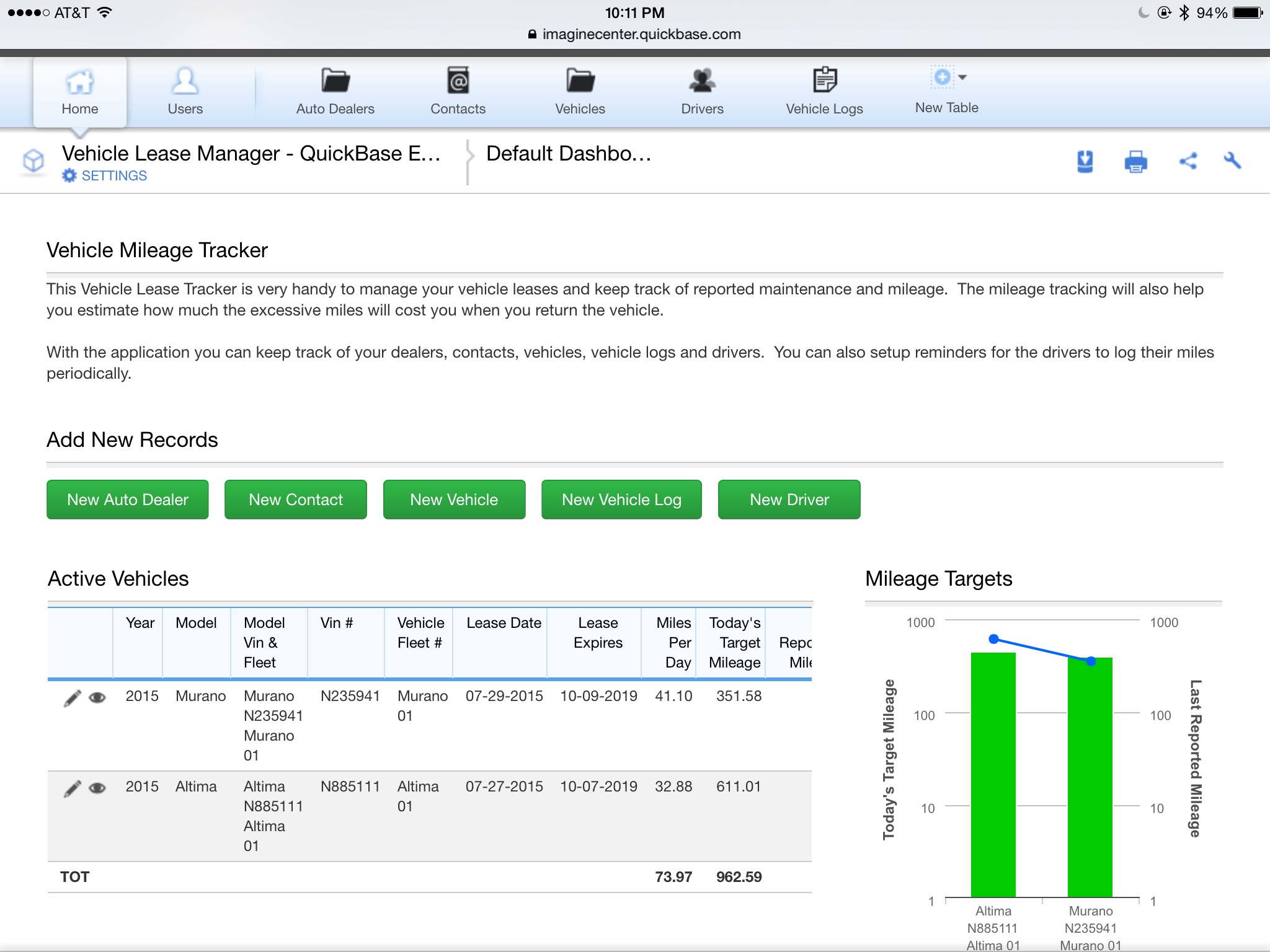 Write A Review