Training Management
Track training assignments, training completion, overdue/expired trainings, etc for your employees.
***NOTES FROM THE CURATOR***
This is an easy to use solution for tracking your employee training requirements. It provides multiple reporting opportunities for follow up. The app may be enhanced to include automatic notifications to management when trainings have expired or are overdue.
Try the App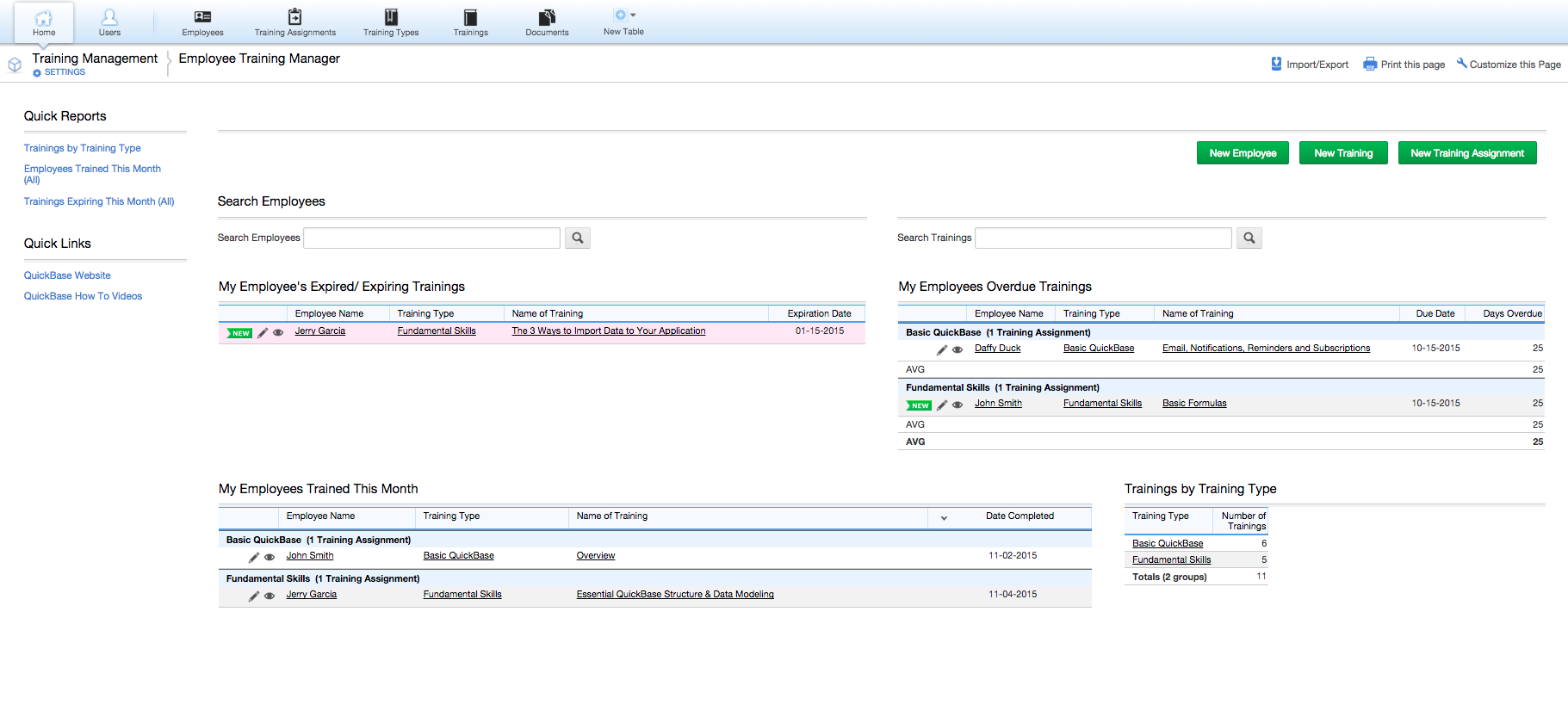 Write A Review