Title Company Marketing Contact Manager
***Note from the Curator***
This application is a version of Simple Contact Manager with very subtle modifications.
One of the most visible changes is the addition of a report on the home page to track new leads generated in the past two weeks. This replaces the customer location map that is present on the original Simple Contact Manager home page.
This was created by a title examiner at a full service title agency that has processed over 60,000 land transactions, including 4,000 residential sales.
Original Description from Simple Contact Manager:
Track contacts, phone calls, emails, and future appointments, and upload important documents in this simple CRM App. Basic chart reports on the home page show marketing actives and results at a glance.
Try The App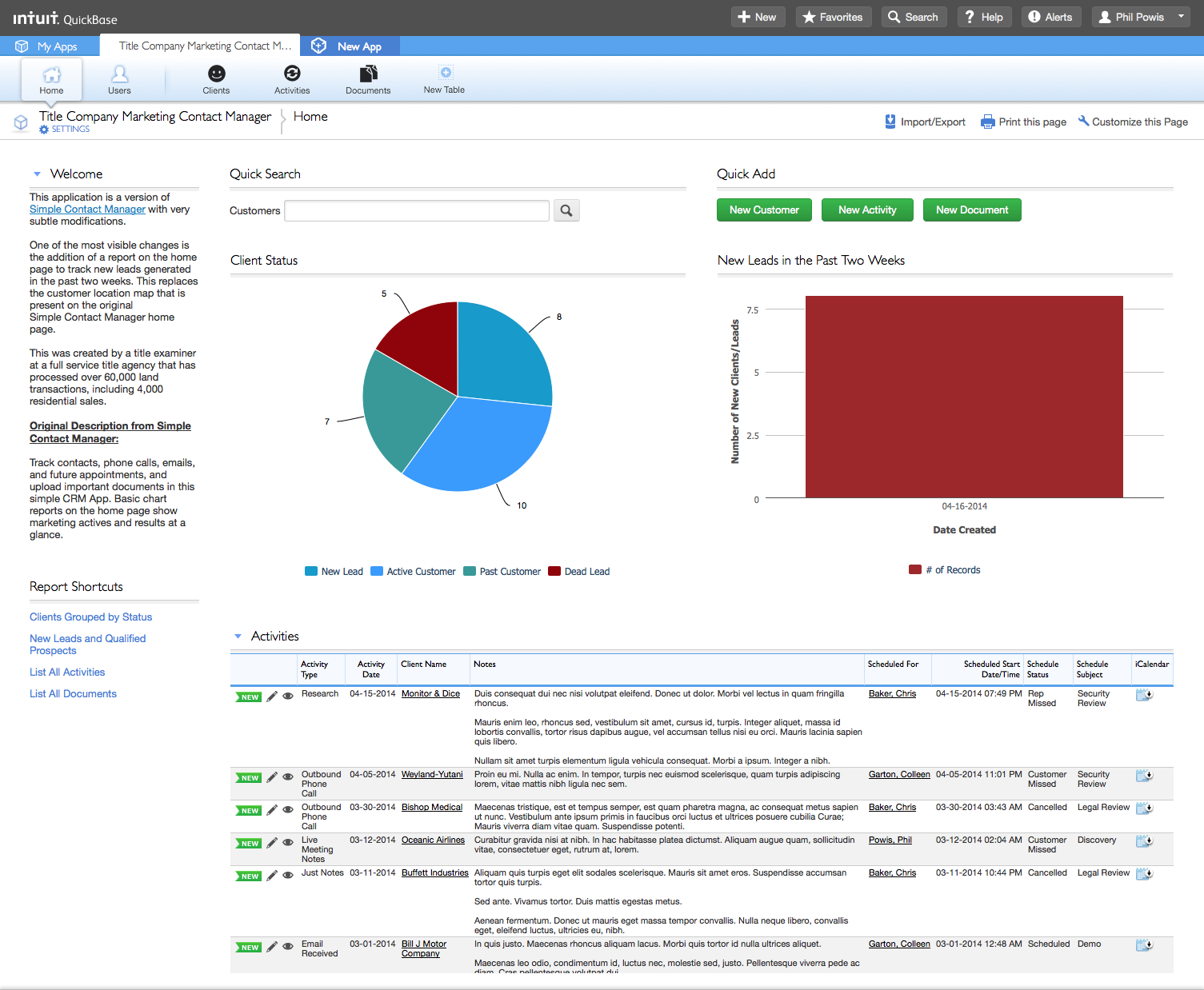 Write A Review