Timesheet With Individual Logins
This timesheet allows an administrator to view hours entered by staff who only have permission to view their own hours.
***NOTES FROM THE CURATOR***
This is an easy to use, one table solution for tracking employee hours. There is a 'timecard' button on the home page for employees to use to access only their own timecard and enter their hours. The Administrator can then see and track all employees and all hours by employee.
Try the App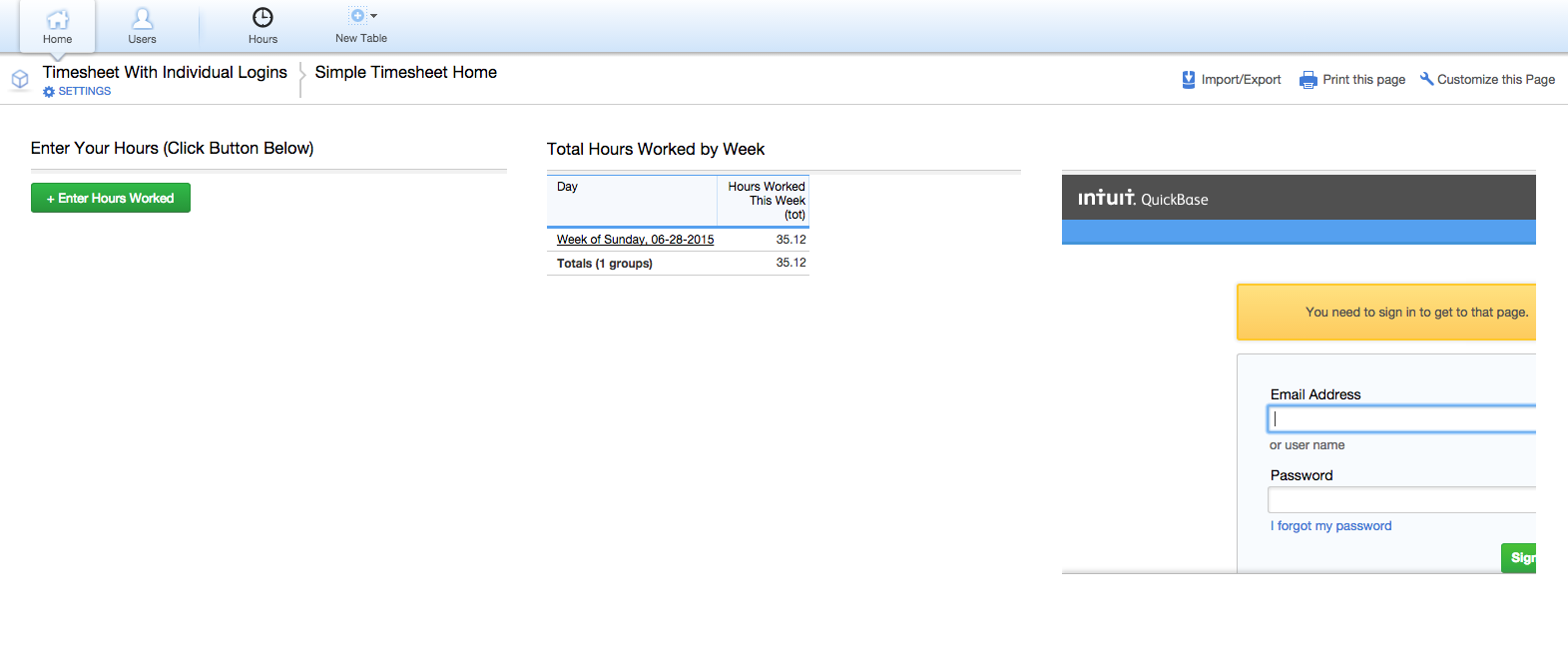 Write A Review