Team Collaboration Project Manager
Collaborate, communicate, and share project information with team members quickly and easily with this project team focused app.
Project managers can create projects, assign tasks to one, or several team members, and view the status and health of every aspect of every project or task the team is working on. Team members can log in and clearly see their own allocated tasks and who else they are working with. Document Sharing and Team Messaging components add the dimension to this application needed for teams to succeed no matter their process or workflow. This application is a great starting point and can be customized to meet the needs of most any project team.
Try The App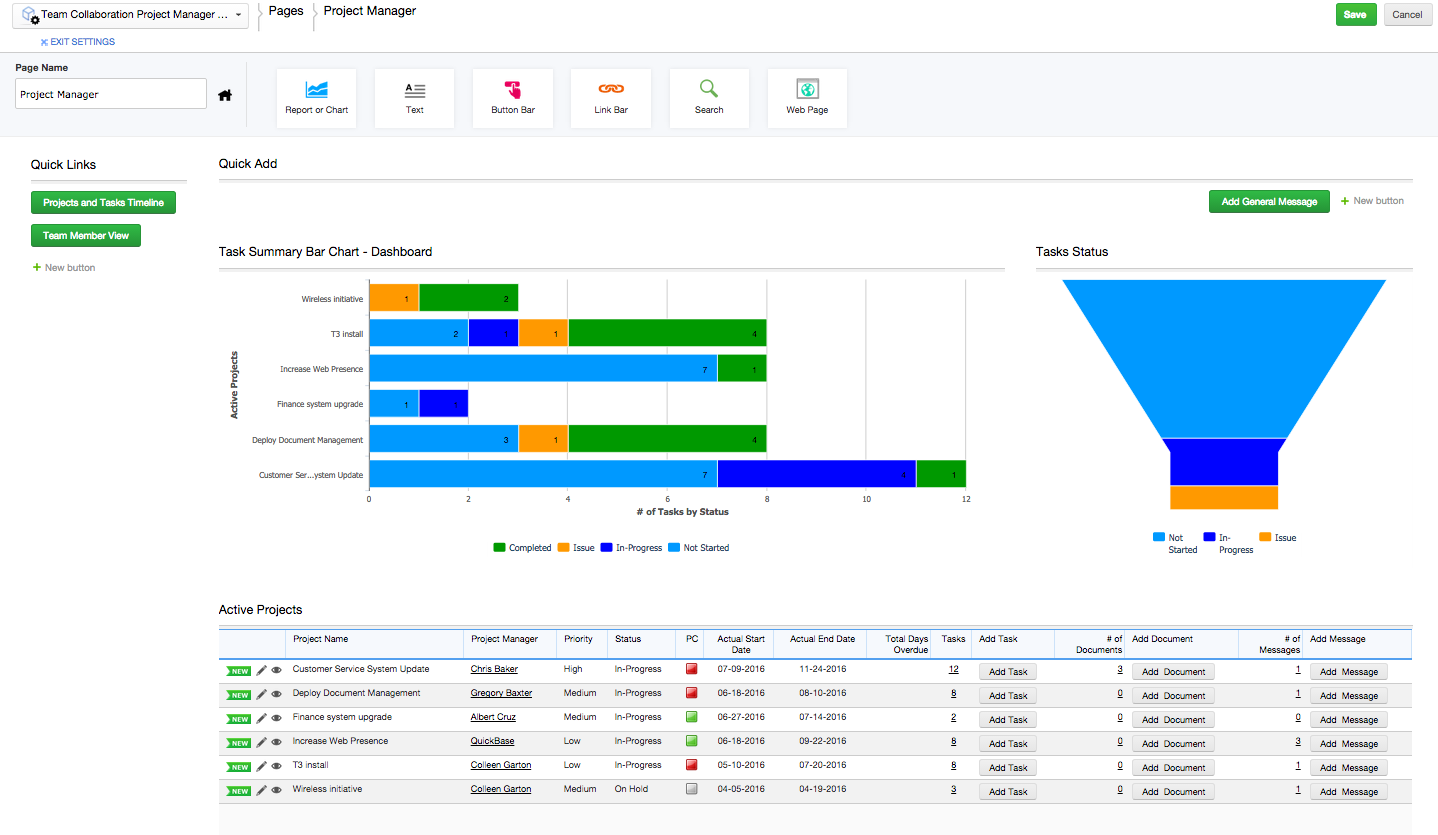 Write A Review