Solar Installation Management Portal
Manage multiple projects and tasks in one central location. You'll have the visibility you need to get the best performance from your team.
Track customers, time spent on tasks, project expenses, and upload important Documents. Increase productivity, improve collaboration, and get projects done on time and under budget.
***NOTES FROM THE CURATOR***
A well organized solution for tracking your projects and tasks for Solar Installations. This specific app is for solar installations but can be easily modified to fit most industries. Along with the above benefits, it includes notifications to alert various staff when projects are added or modified.
Try The App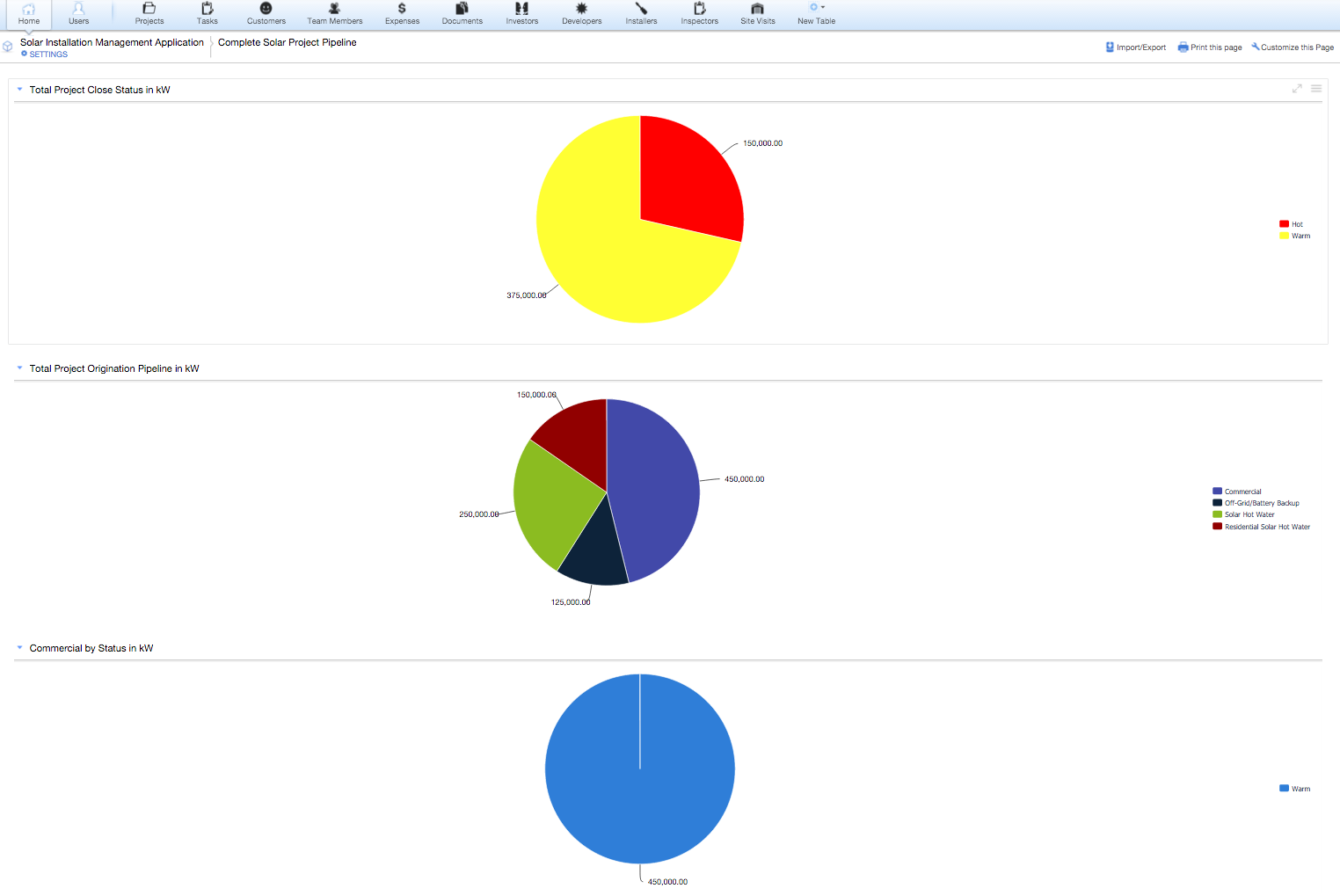 Write A Review