Simple Projects and Budgets
Track expenses for projects with this full-featured budget management app. This dynamic, customizable application combines a simple budget app and a project management solution into one consolidated database, so that you can constantly see not only what tasks are being completed but how much they cost. Learn how much tasks and projects will cost your organization as a whole. Perfect for many different business scenarios, this budget management app is especially loved by project managers, accounting executives, and consulting agencies. Note that this template can be changed and updated to match your businesses processes, giving you the opportunity to develop your own custom software solution.
What You Can Do with This Simple Budget App:
Assign tasks out to stakeholders, managers, and teammates in a collaborative online workspace
Upload important documents into one central location
Increase visibility among team members on the statuses of projects
Get granular with the ability to view tasks, project details, and expenses
Customize personal dashboards to view the most important reporting information so that mangers can improve workflow
Complete Projects Faster and Cheaper
QuickBase's simple budget app is perfect for businesses hoping to track tasks, budgets, expenses, and projects while keeping all necessary documents in one place. Increase transparency while maintaining your data in a secure location in the cloud, and give your managers the tools they need to get projects done on time and under budget.
Create Your Own Solution with QuickBase
Either start using it right away or customize the forms and fields to see valuable key performance indicators in real time. This is a cloud-based, mobile budget management app that can keep everyone in your group accountable from anywhere at any time. However, if you need a more robust budget management app, see what other applications we have to purchase or download for project management. We have more than 800 applications to choose from, with the capability to provide a low-code platform for creating your own solutions as well.
Download this app now and see how QuickBase's expense- and budget-tracking software can help you today!
Try The App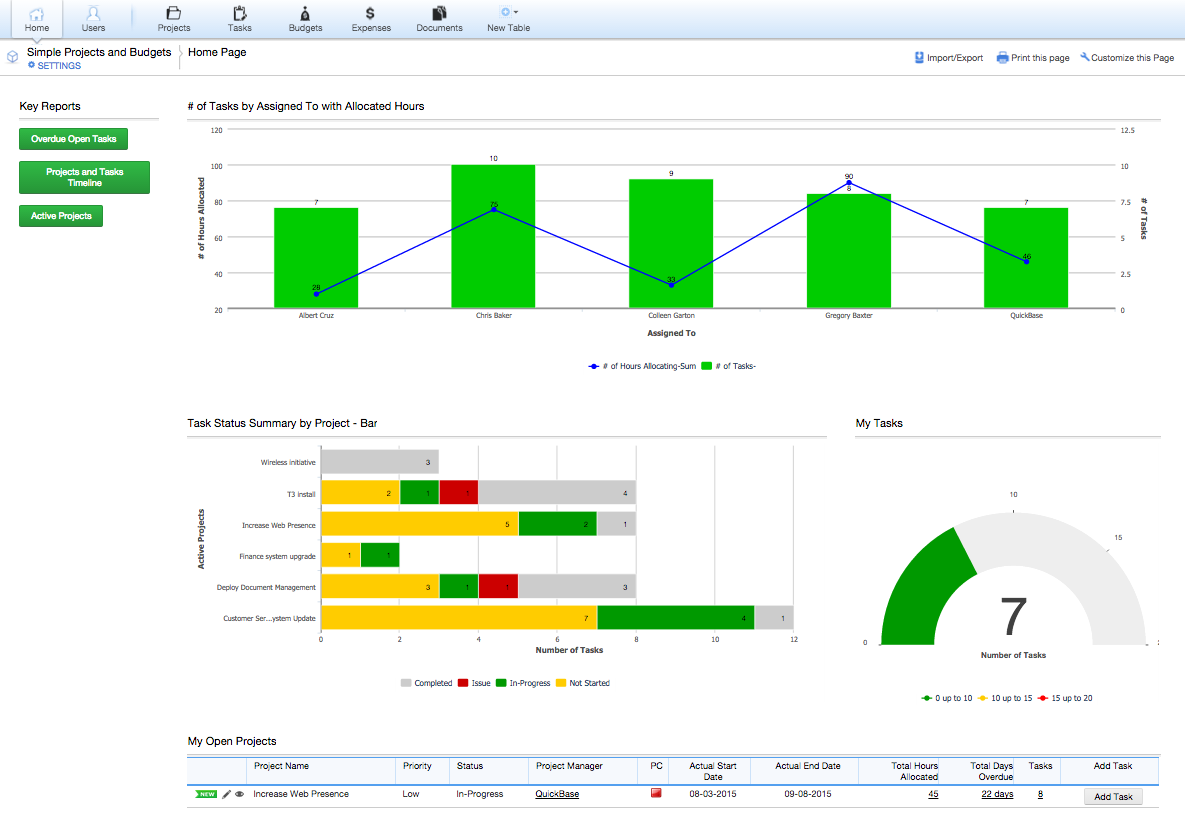 Write A Review