Simple Employee Time Sheet
Simple and customizable monthly timesheet for the individual employee.
Allows tracking of Regular, Overtime, and Annual Leave Hours. This app assumes overtime hours as anything over 8 for a given work day (M-F), and any hours worked on the weekend as overtime.
The formulas used could easily be adjusted to calculate pay in other ways.
Try The App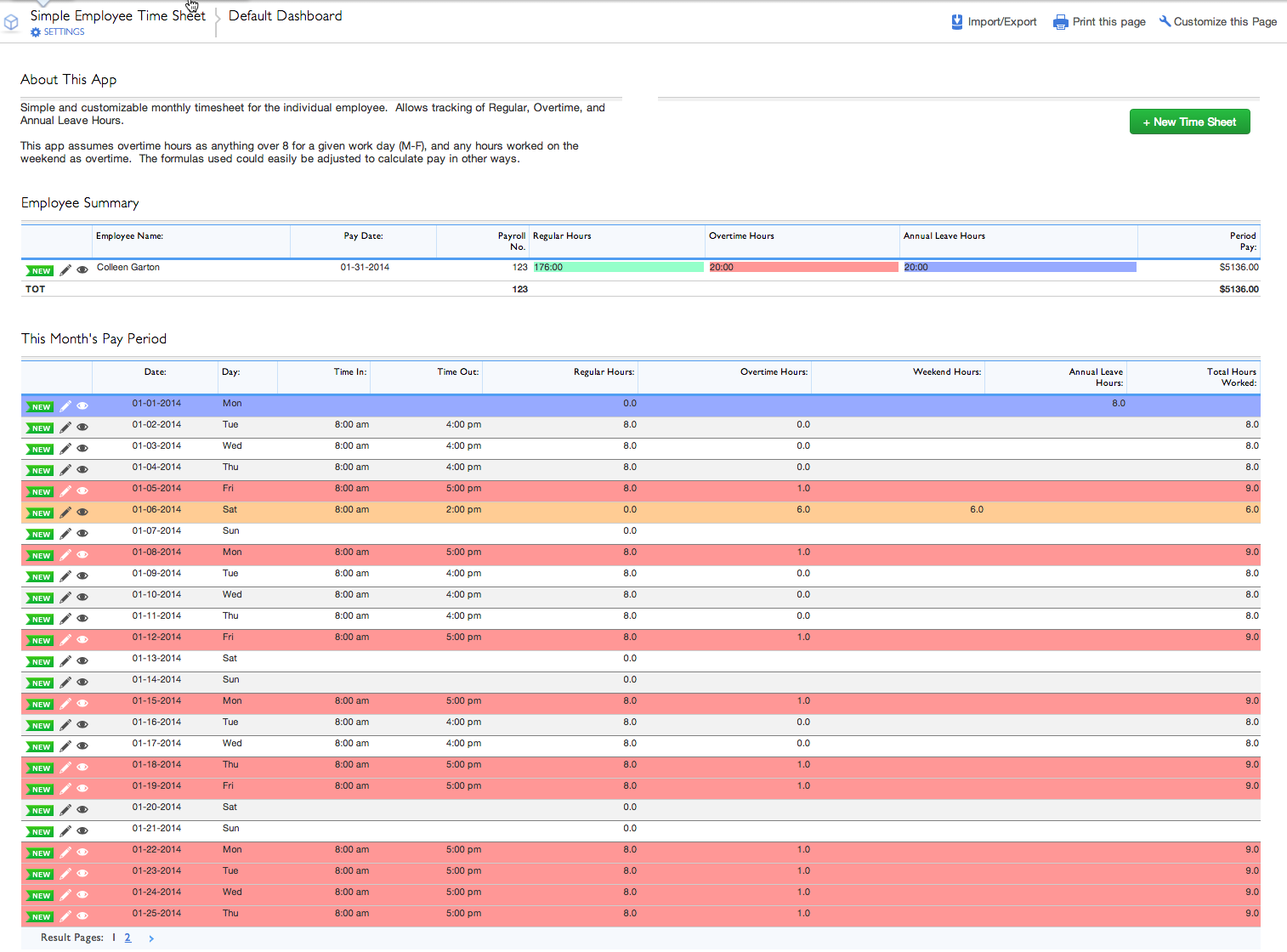 Write A Review