Scrum
This application is a generic template that teams can use to develop software using Scrum. It has evolved through experimentation and use over a period of two years, with the aim of balancing usability, productivity and flexibility. It provides a Product Backlog, Sprint Backlog, burndown charts, and a place to enter miscellaneous information related to the project.
The Scripts table contains records with File Attachments that you will need in order to take full advantage of this application.
Please use the 'Help, Guide to Scrum' menu for details about using this application.
Remove this default 'Info' section from your Dashboard when you are ready to start using this application.
Information about Scrum can be found at www.controlchaos.com.
Try the App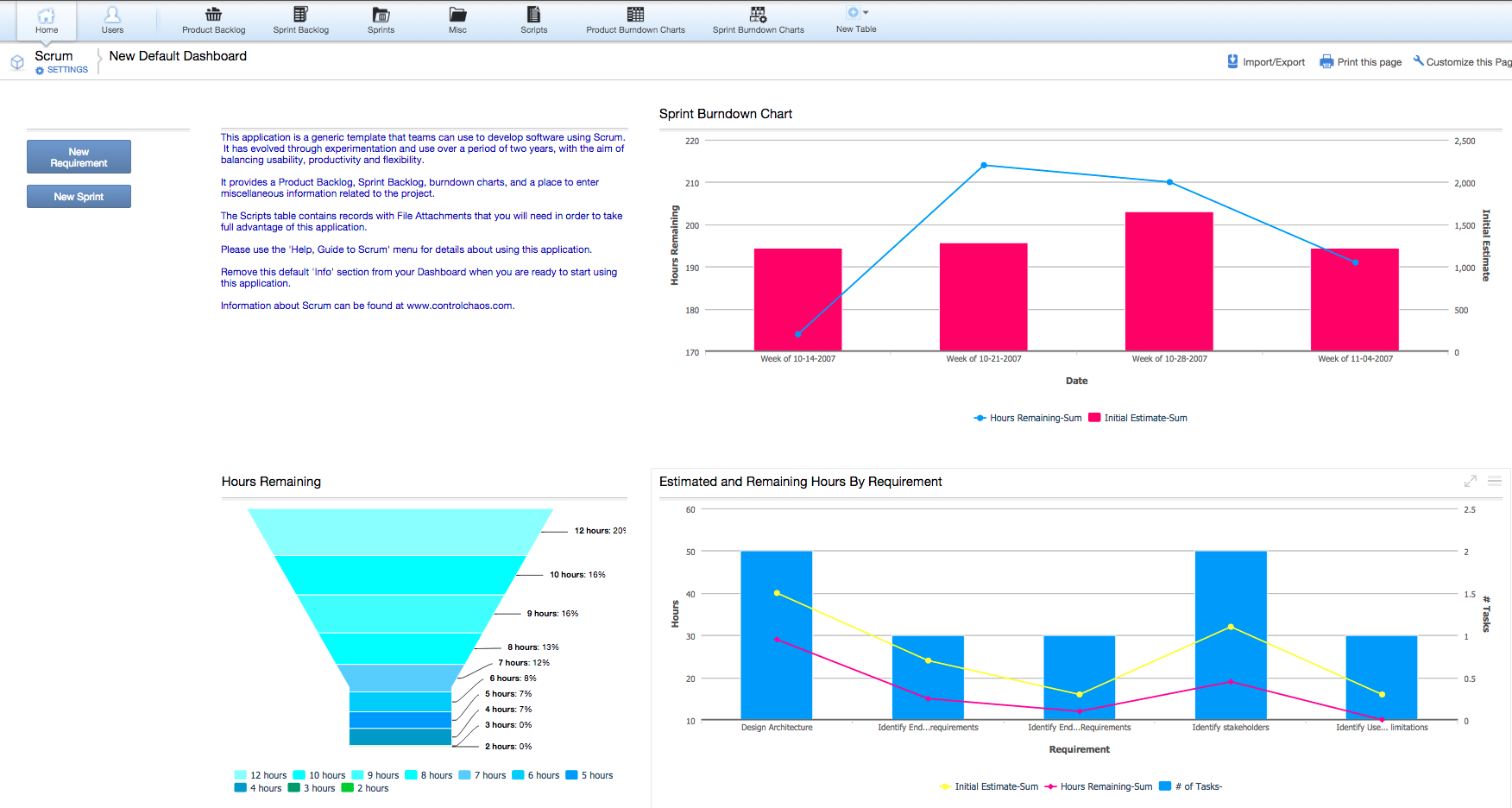 Write A Review