Sales & Projects Lifecycle w/ Time Cards
Track the lifecycle of projects from new lead, to sales opportunity, project origination, and finally, project completion.
Manage customer relationships on the Sales / CRM side, and manage projects, tasks, and documents on the project management side.
***NOW WITH TIME CARDS AND FINANCIAL INFORMATION!***
***NOTES FROM THE CURATOR***
This is a good solution for the management of your projects and tasks. It covers all the bases of needed information and includes timecards, budgets, and expenses. It also allows for automatic notifications to the administration when customers, projects or tasks are added. It is well suited for most any industry and can be easily adapted to fit your needs.
Try The App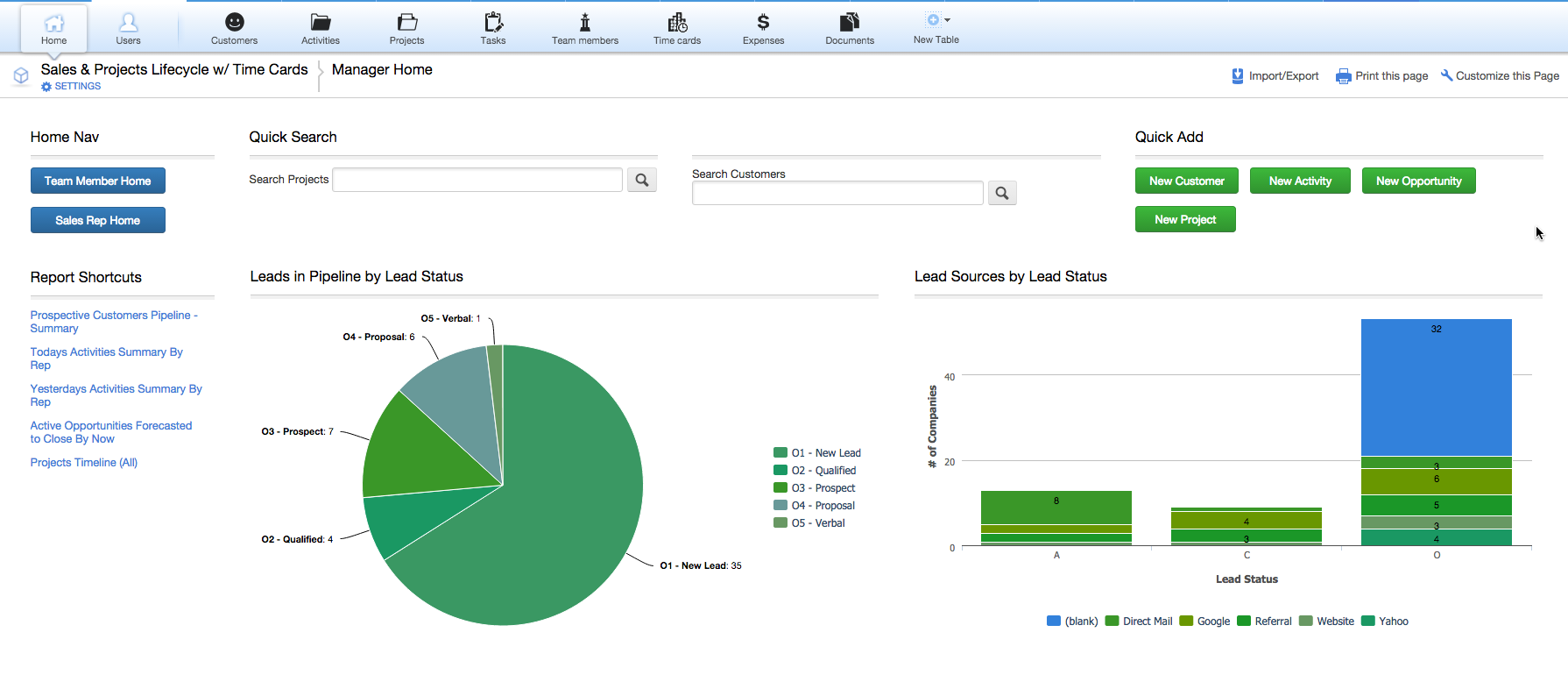 Write A Review