Round Robin For Sales
Gain visibility and detailed reporting on sales opportunities and sales pipelines with this very robust sales CRM app. Manage B2B leads, accounts, and contacts with a round robin assigning sales reps for a comprehensive view of the sales organization.
Sales reps can maintain all activities and important documents in one place, increasing clarity and collaboration in the sales process.
Try The App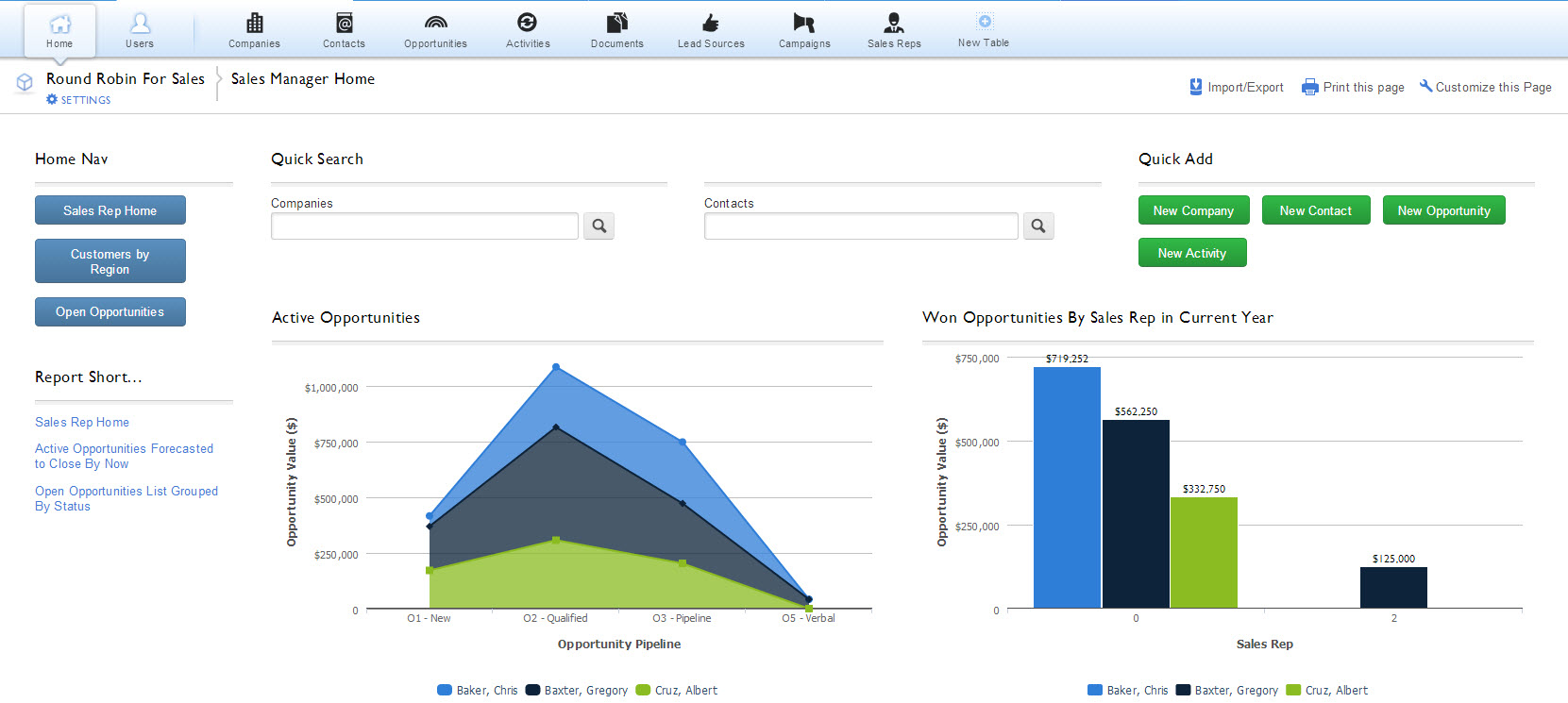 Write A Review