Roofing Application with Adjuster Appointments
Track your roofing projects. Track the Adjusters and their Appointments. Track Suppliers, Material and Expenses related to the Roofing Projects.
***NOTES FROM CURATOR***
This is an expanded version of the Simple Contact Manager app. It has some very basic but fairly robust extensions to apply to the Roofing industry but could be modified easily for other business focus by contractors with a need for interfacing with customers and insurance adjustors and maintaining materials and expenses records for projects.
Try The App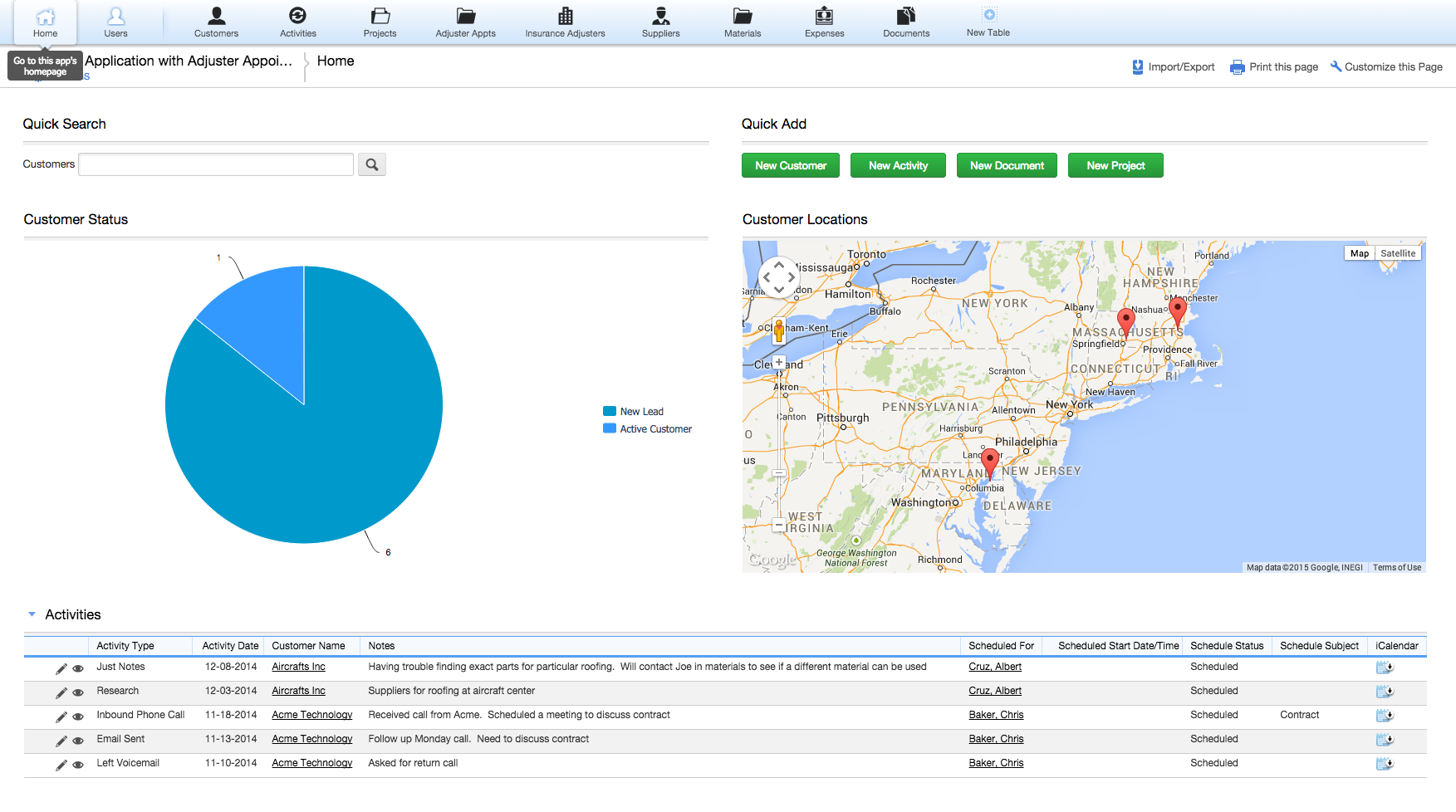 Write A Review