Research & Usability Tracker Basic
You can effectively run a complete research department with this single app. Keep an ongoing list of potential participants for research, create studies, schedule participants for research or usability tests, and maintain a repository of research results.
The person scheduling the test can use the app for contacting potential participants and assigning them to tests, The person organizing the study can keep all the data about the individual tests and the final analysis and recommendations, Finally, all people interested in the studies can use this as a research knowledge base.
The app includes links to popular usability and research sites as well as sample NDA, screener, and test plan documents.
This basic version has a single home page for all roles and all users have the same permissions. See the full version for the same app with self-registration for potential participants and separate home pages for different roles.
Try The App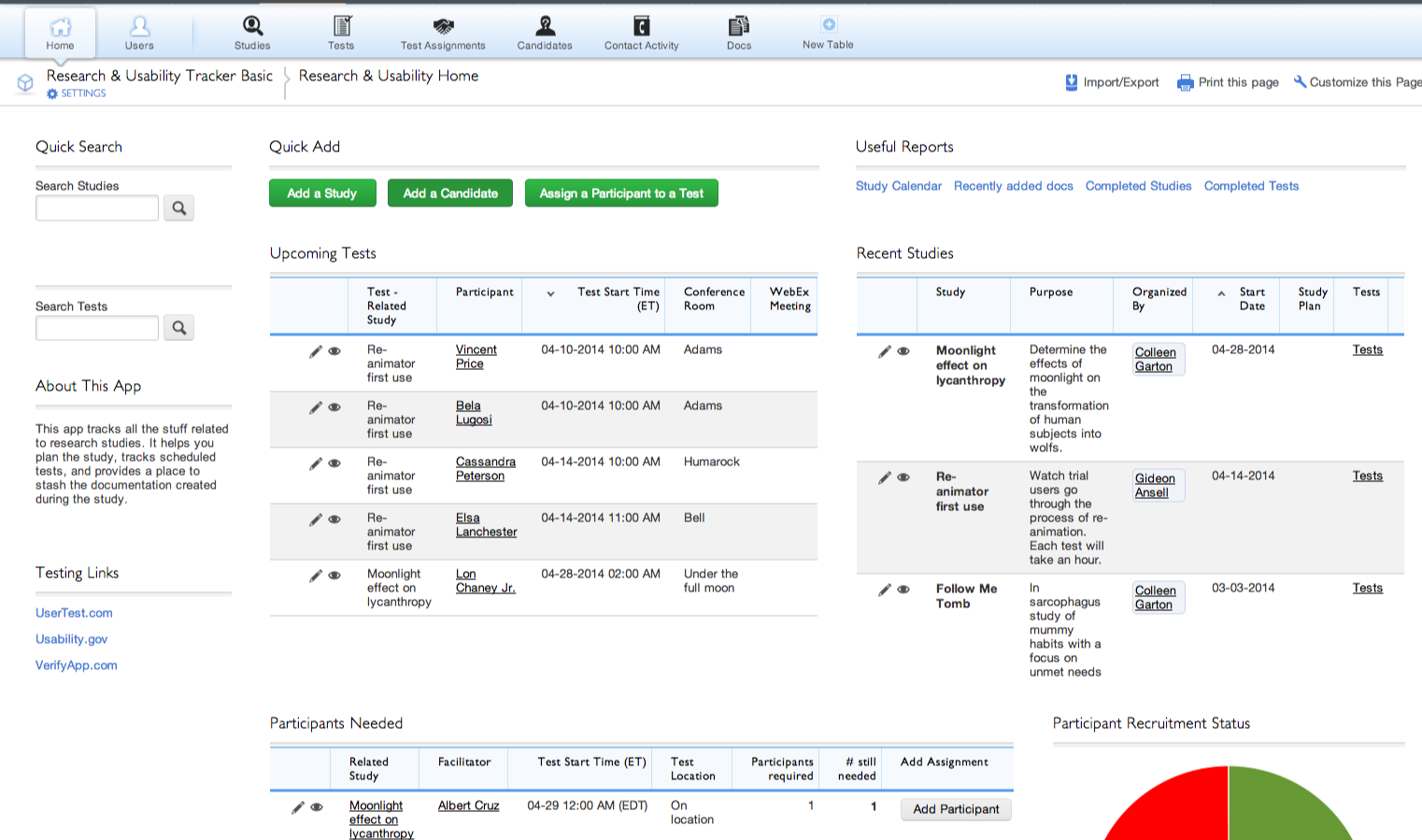 Write A Review