Regional Project Manager
This app is a variation on Project Manager Plus. It includes functionality to track employees by regions, and restrict access to Project and Tasks data based on Region. Employees can only view Projects and Tasks in the Region to which they are assigned.
Control and monitor delivery of your projects to keep your team on time and under budget with this powerful project management app.
Plan, collaborate and report on all projects across your organization, schedule tasks, assign resources, notify team members of assignments and changes automatically, and track the progress of your projects from start to finish.
***NOTES FROM CURATOR***
This app has fields, relationships and tale permissions that implement a function described in the Help Index under "Manage User Access Based on a User's Relationship to Application Content". This handy function enables Managers to restrict Users to access only to, for example, projects to which they are assigned or, in this case, projects and tasks that are within the region to which they are assigned.
Try The App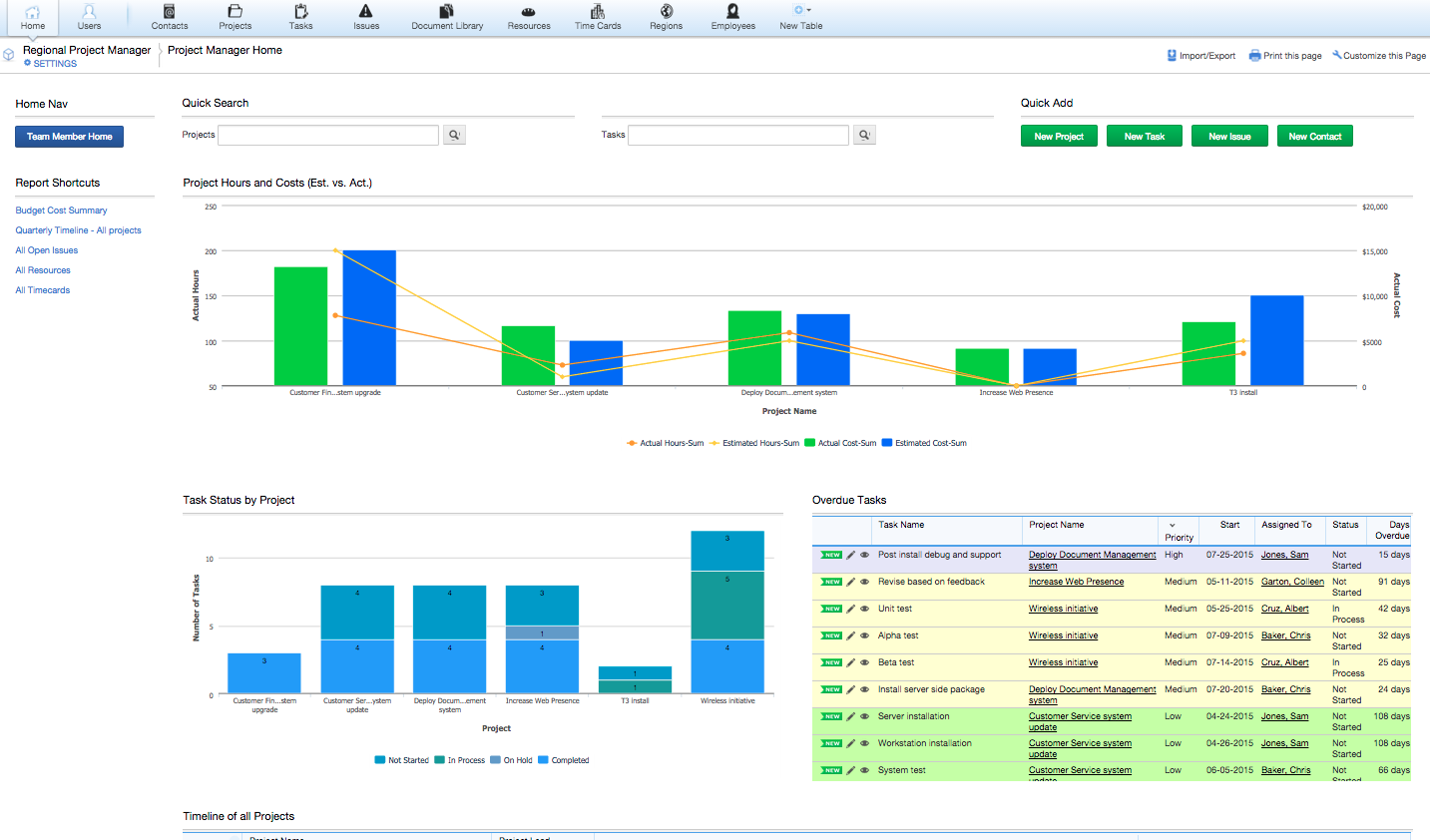 Write A Review