ReferencialX-Revenue Cycle Solution
An application for account receivable management, tracking case status and daily collector follow-up activities, payments posting, and denial management. ReferencialX puts you in the driver's seat with an all-new workflow dashboard. You can assign and prioritize patients, payers and tasks, plus create free-form and payer-specific notes to more effectively manage multiple tasks. You can also set up and save your own custom filters and sorting options to ensure accounts receive proper follow-up and resolution. You will:
Better manage workflow with the customizable dashboard, including the ability to set up your own reminders and notes in multiple locations
Get increased efficiency and staff satisfaction with a single user interface for all AR Cases using Case Status and Activity Task
Have greater ease and control for the system administrator - configure payers, set up users, and determine user permissions
Enhance your record-keeping with access to all account on the AR and status on work efforts to resolve to zero.
Copyright © ReferencialX Inc.
Try The App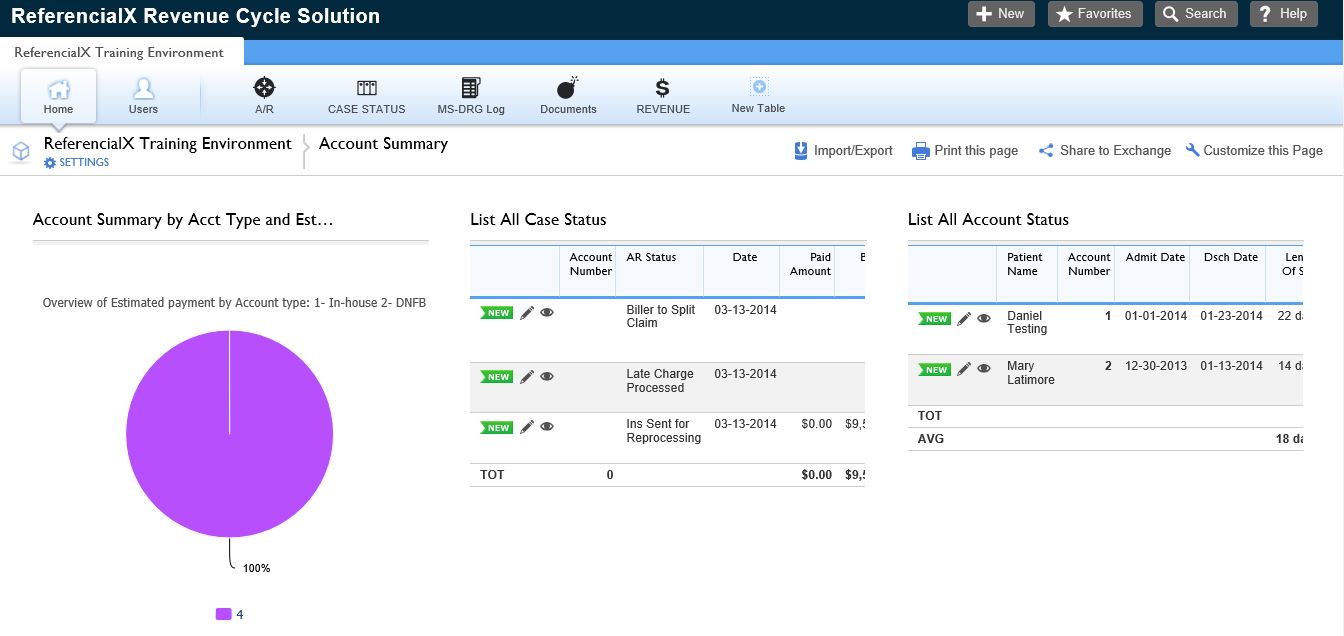 Write A Review