Quick Business Expense Capturing
Track Expenses for your team to stay on track and under budget.
Know who, where, when, and why the expense occurred, even attach the receipt to keep on record. Use this module by itself for just tracking expenses, add a budgets table for more detailed financial functionality, or absorb it into another application to make it more powerful.
***NOTES FROM THE CURATOR***
A basic one table solution that allows one to track company expenses. As noted in the description this app can be easily customized to meet your exact needs. One can also add automatic notifications so you are aware when expenses go over budget or are for unauthorized purchases.
Try The App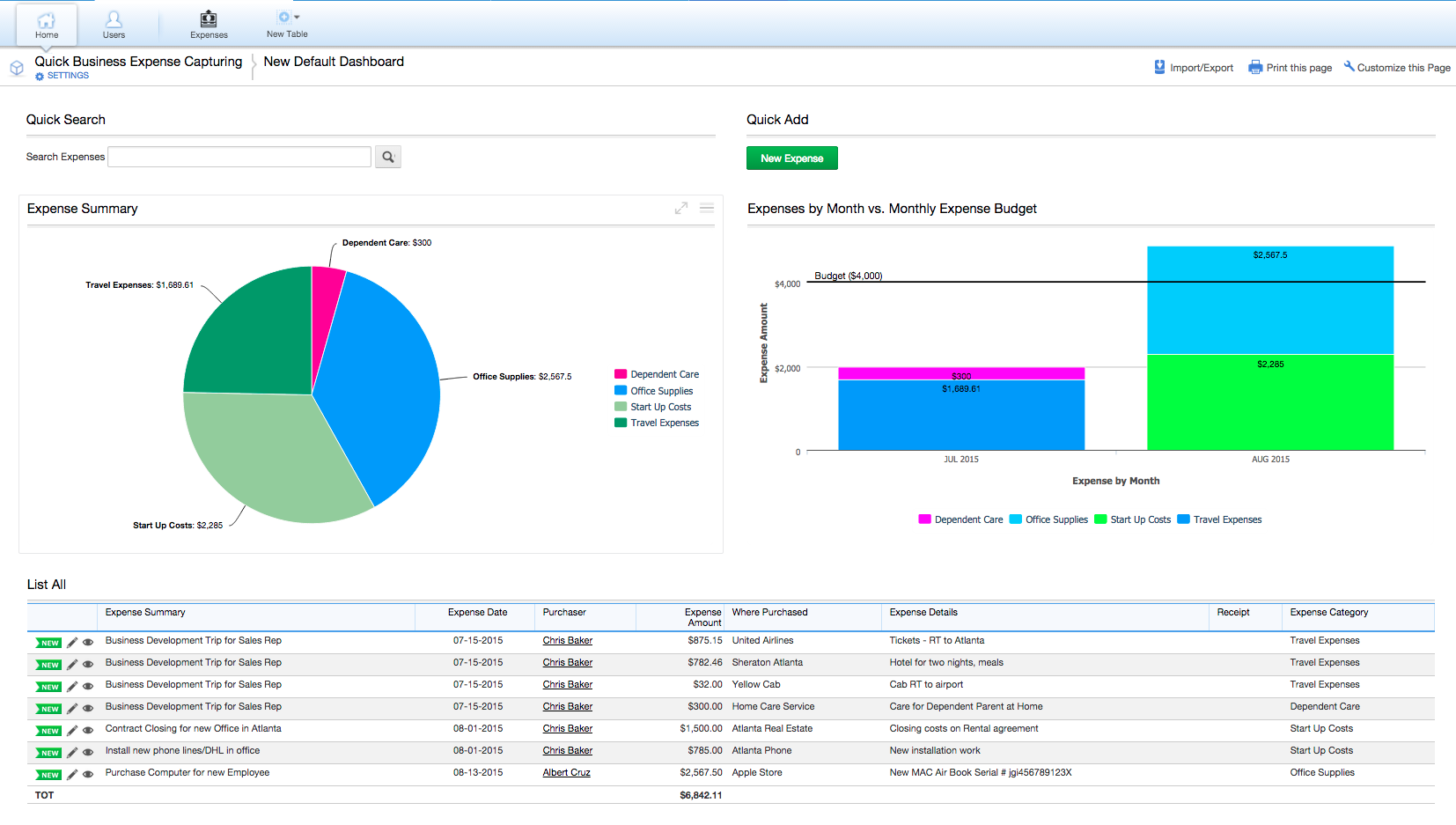 Write A Review