QuickBase Feedback Excellence by VeilSun
This application helps you capture, approve, plan, and manage feedback on multiple QuickBase applications from users. This app will help your organization use your users' feedback to evolve your core business apps and maximize user adoption. We at VeilSun hope you enjoy.
***NOTES FROM THE CURATOR***
This is an easy to follow and use solution to tracking feedback on the QB apps in your company. It includes automated notifications when feedback is added or modified so the user is always up to date on feedback in the system. This app can be used in most industries as it is with little modification.
Try The App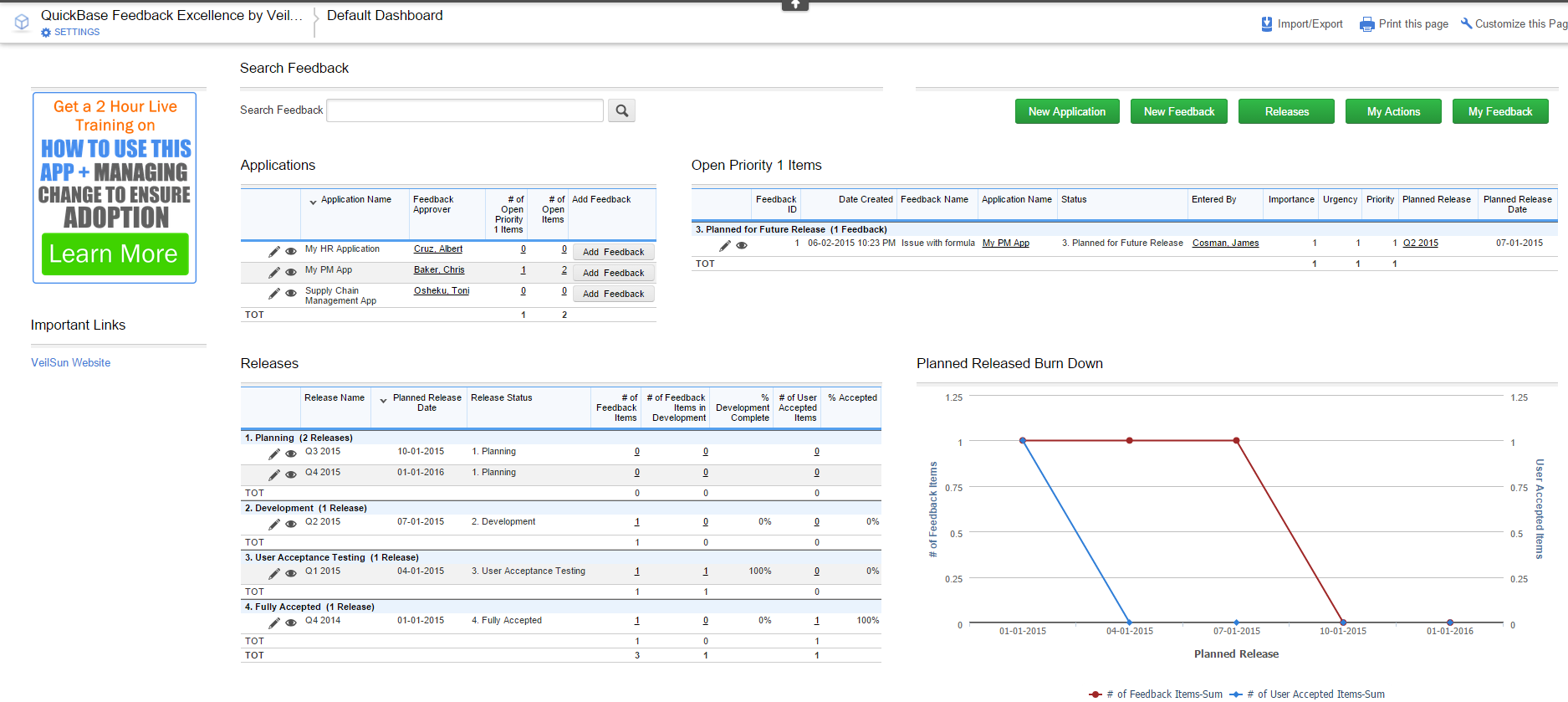 Write A Review