Project Mgmt: Projects, Phases, Tasks and Resources
Track projects and tasks with this easy to use, yet fully featured project management app. It is simple, but built to handle the challenges of any business project.
Should you need further customization with this application, please contact your coach and one of our engineers can help you with your business needs!
***Note from the Curator***
This app is an evolution of the "Simple Project Manager" you can also find in Exchange. It has been customized to include some new functionality, the most unique of which is the addition of phases. This solution allows you to break your projects in to phases. All tasks and resourcing is logged at this level, but you can still get high level rollups across all phases at the project level.
Try The App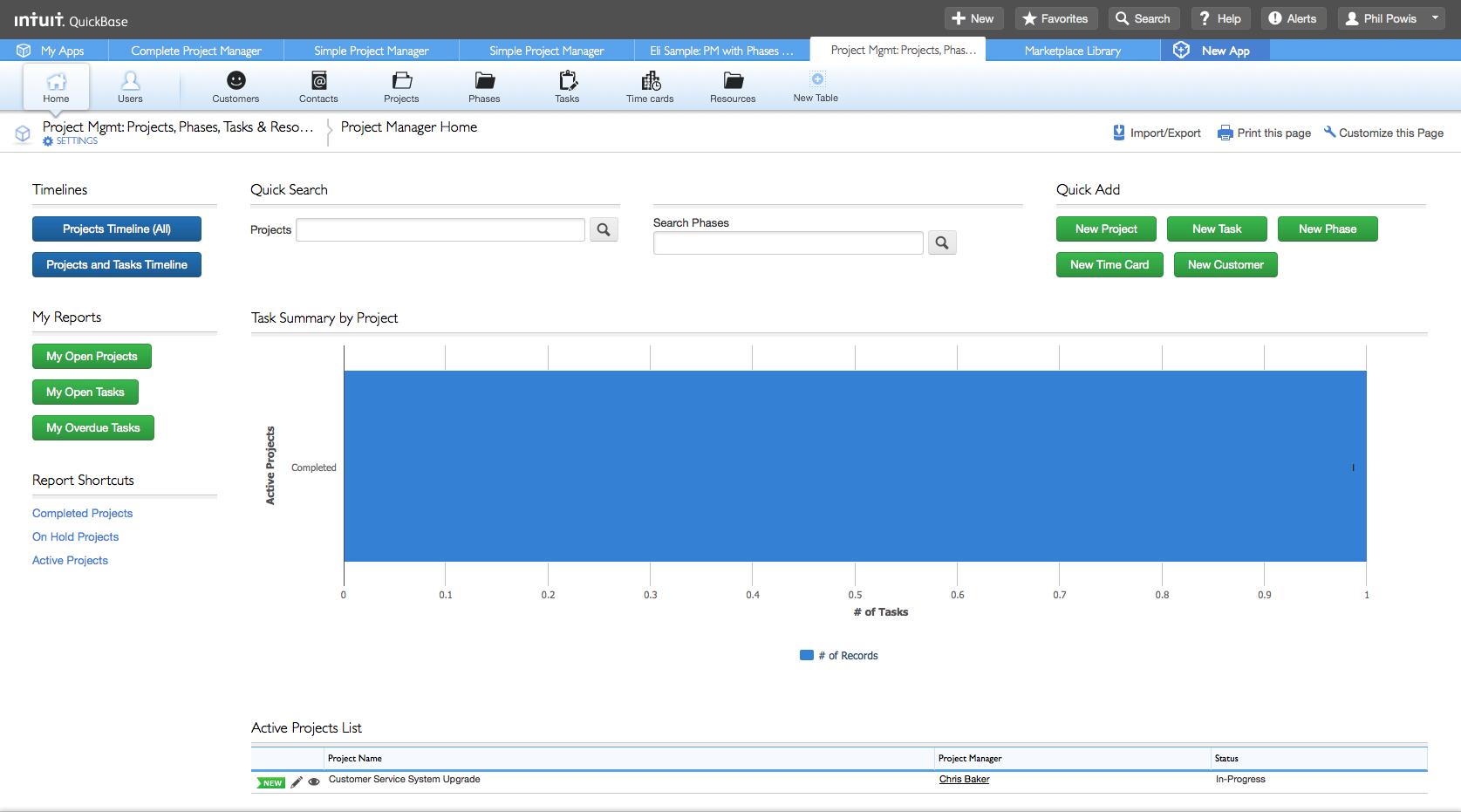 Write A Review