Production System Updates
This QuickBase tracks the updates to the Production systems.
The Open-Schedule Update View identifies planned Production activities, as well as the current approval state for each activity.
Production Update - Workflow Status
============Color Legend===========
Light Purple: Update Complete requiring QA Sign-off
Dark Purple: Update Complete with sign-off Non-Conformance
--------------------------------------------------
Green: Update can be executed, contains all sign-off's
Red: Update due today, still requiring sign-off's
Yellow: Update overdue based upon schedule request
White: Workflow in process
Production Updates are distinct from releases, which are a collection of updates released together.
In most circumstances it is the implementer of the Update who creates the entry for the Update. Occasionally it is the a manager who creates the Update entry for the implementer.
Try The App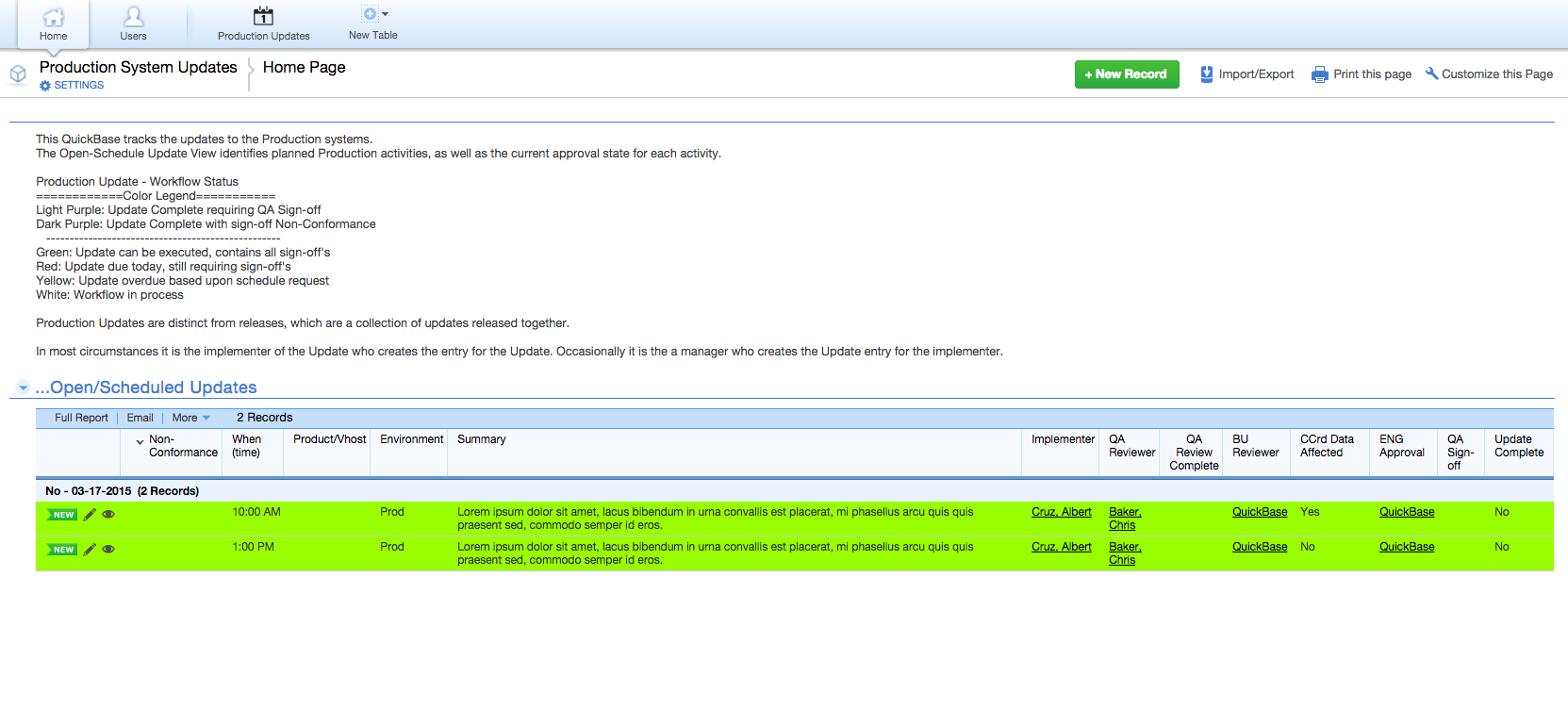 Write A Review