PM/XD Collaboration - Coaching Skills
Let's list the skills that each of us can coach on..
Go ahead and enter the skill sets you can coach others on. Once we gather the available skill sets in our community, we will go ahead and publish the same and request people to choose to get coaching on these.
The name field is pre-popluated with your login name. If you are entering on behalf of any one else, please select the name in the list. The PM/XD team members are already pre-populated to the list. Welcome others by adding their name to the list. You can't add duplicates names.
The skill sets are pre-popluated with most needed or the skill sets on demand. Feel free to add new if you feel anything critical is missing in the list.
We will have the list gathered by 5/29 from all coaches. Once we have the list, will go ahead and publish the skills to the community where our team members can choose the skills they are interested to get coaching. Will try to make it seamless and make sure the application is scalable to our needs.
Entering at least one is mandatory. Entering all three skill sets are most welcome. If you are good at more than three skill sets, please enter them in comments section for now and we can figure out on the same next quarter.
***NOTES FROM THE CURATOR***
This is a good one table solution useful for collecting volunteers for an internal project. The basis of the app could be used by multiple departments of a company to collect data. The app might also be expanded to include automatic notifications to the leader as to who is signing up for what, and to include an internal sign up system once all of the skill set selections are in place.
Try The App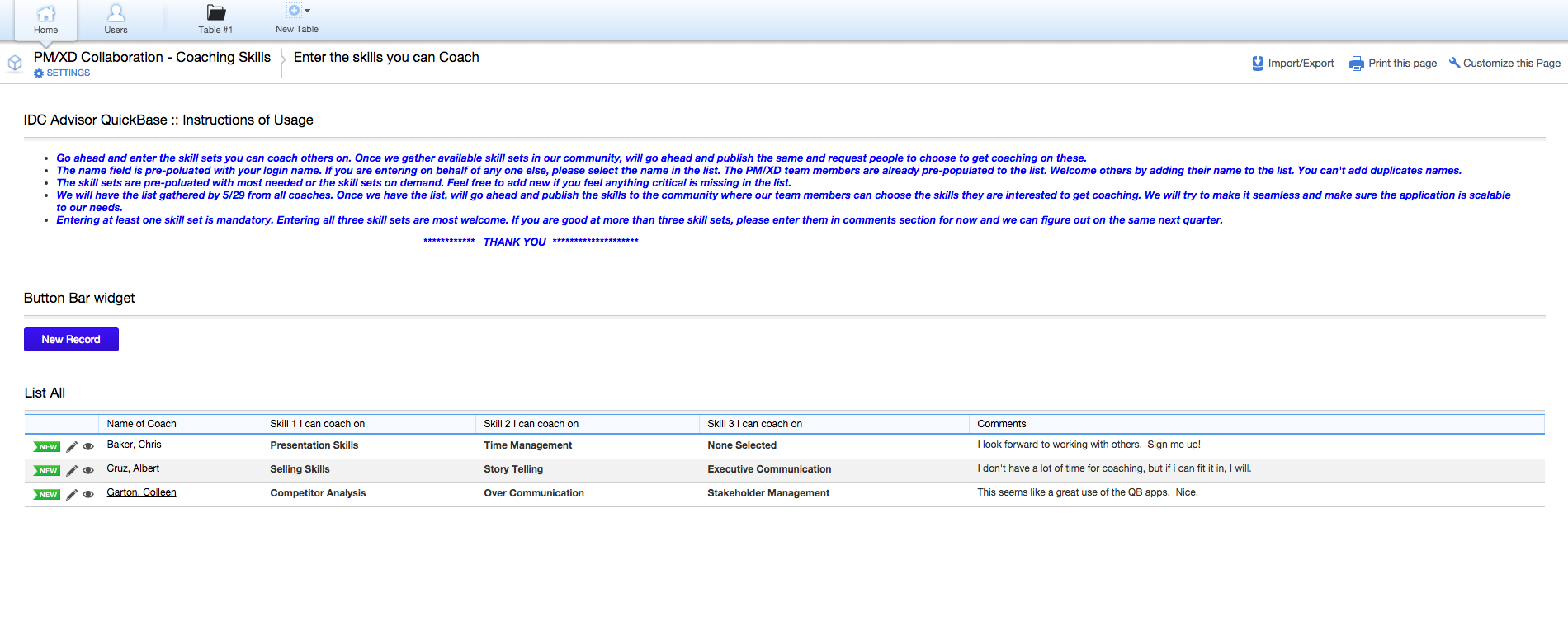 Write A Review