Personal Goal Manager
The personal goal manager makes it easy to set, manage, and achieve your goals. It supports the S.M.A.R.T. goal methodology by allowing you to track and manage success / measurement criteria, and individual actions in conjunction with defining your goal. Should you wish to, there is also a Progress Tracking section that allows you to log your progress against your goal(s).
Although this is a personal implementation of the app, it should be very simple to adapt this for a team who want to track team and individual goals.
Problem(s) it Solves
We all have goals which we aspire to achieve but actually setting realistic goals and monitoring them gets in the way of achieving them. This app makes it simple to set and manage your goals. Unfortunately it won't reward you directly for your achievements but you should think about how you'll reward yourself as you achieve each of your goals.
Who it is for
This application is for anyone who is looking for a better way to set and manage their goals.
Features
Create goals for each year and define the target period for when you want to achieve them.
Create success / measurement criteria so that you can easily determine when you've achieved your goal and to think of the smaller steps you need to take to get there.
Break your goal(s) down into individual actions that make it easy to achieve your goals one step at a time.
Measure your progress along the way as you blaze through achieving your goals.
Try The App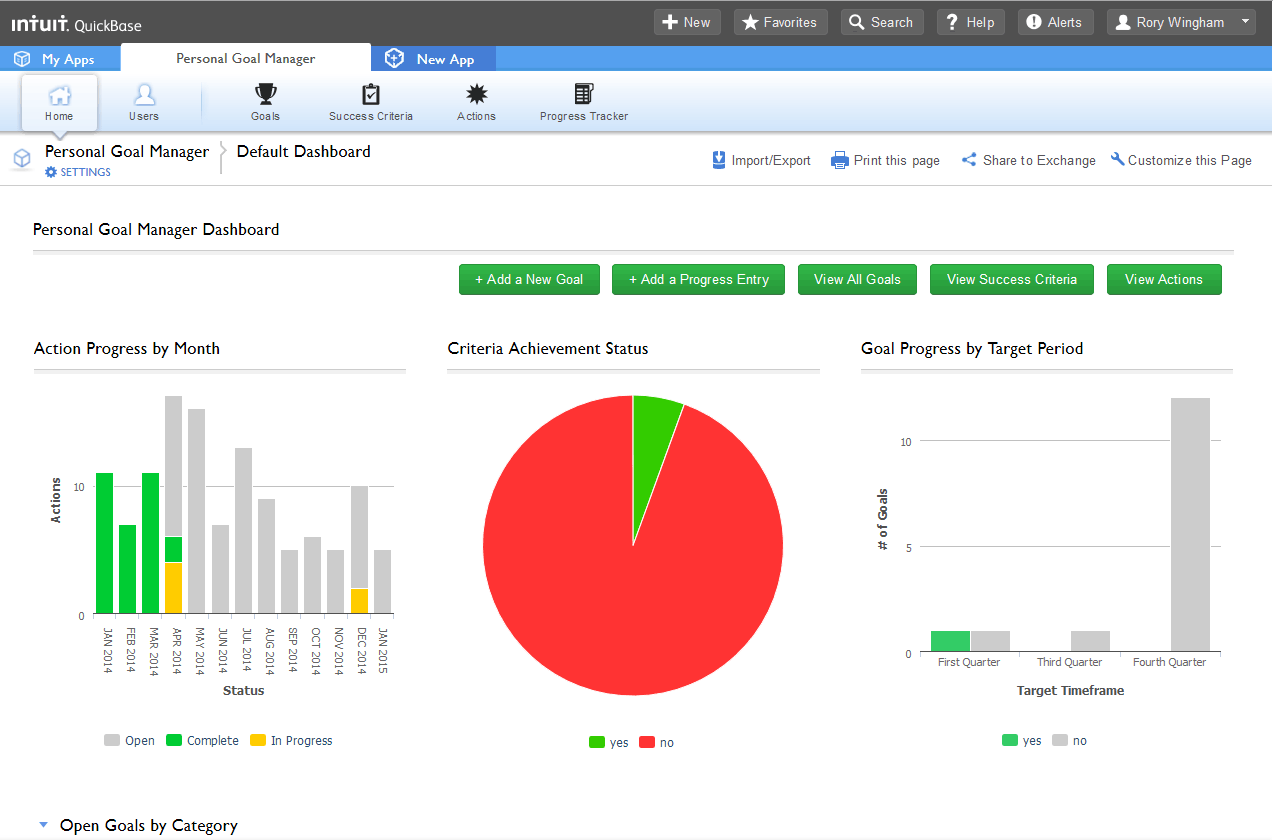 Write A Review