Offshore Resources - Vendor Management Office
A database that helps you setup, track, and rate offshore resources. Keep track of contracts, expiration dates, average cost etc.
***Notes from the Curator***
An easy to use solution to track your personnel and contract resources. Tables allow for detailed information on the vendor, their resources, and then ratings on the resource. Automatic notifications can be included to alert you when a resource falls below a rating average. This solution could be modified to be used in most industries.
Try the App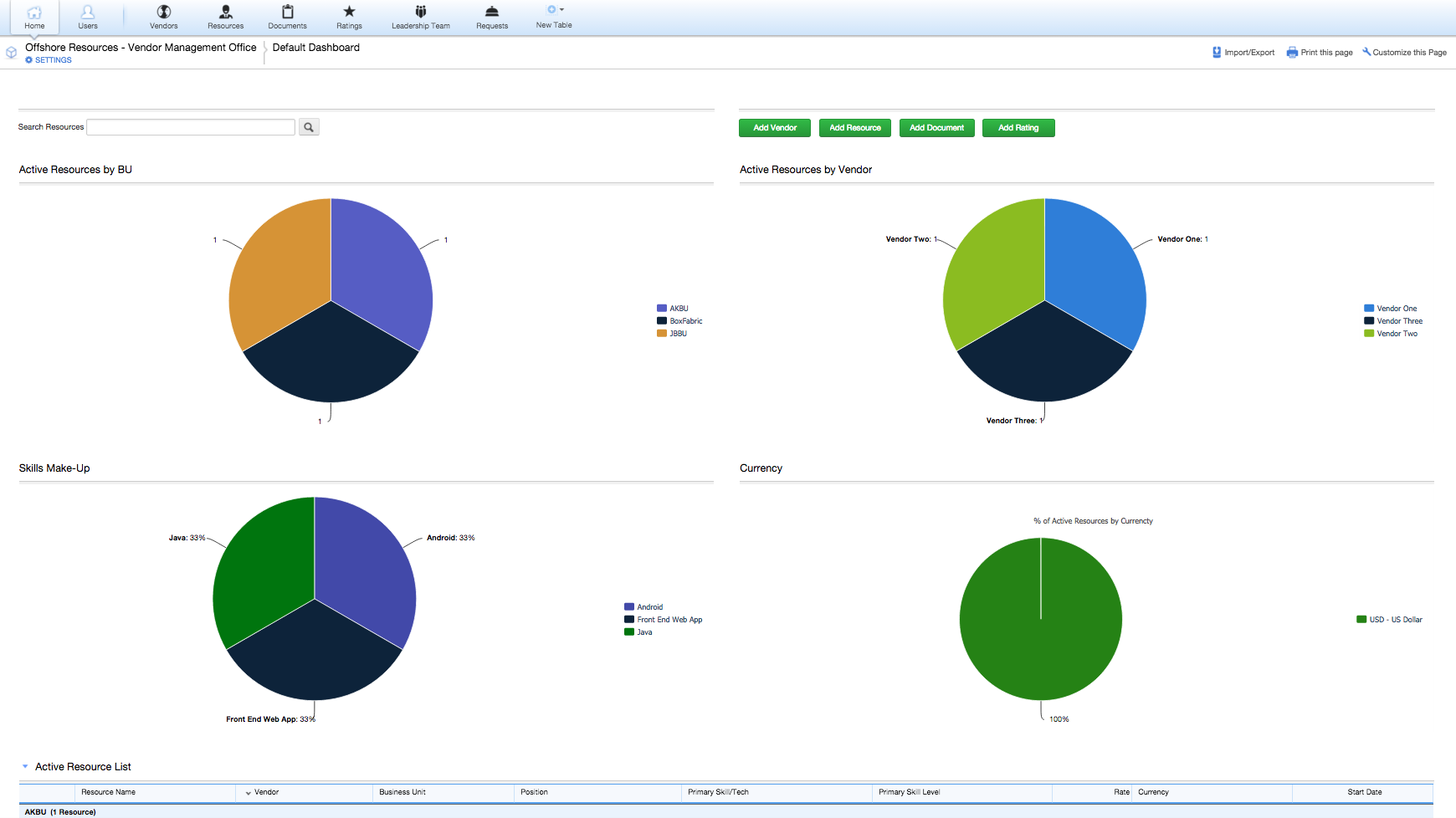 Write A Review