New England FCU | PhoenixXM | Issues Log
***Notes from the Curator***
This is a customized version of the popular IT Ticket Help Desk application.
Ticket Types That This App Tracks:
- Pre-Prod Internet Banking
- Pre-Prod Admin Platform
- Third Party Product
- Host Issue
Ticket Categories Include:
- Network
- Application
***IT Help Desk Application Description***
Solve problems for internal employees and company contacts with this IT ticket help desk app.
Follow up on ticket resolution with detailed activity tracking. Use this application as a starting point to solve for end to end IT Help Desk workflow and customize it to meet your specialized needs.
Try The App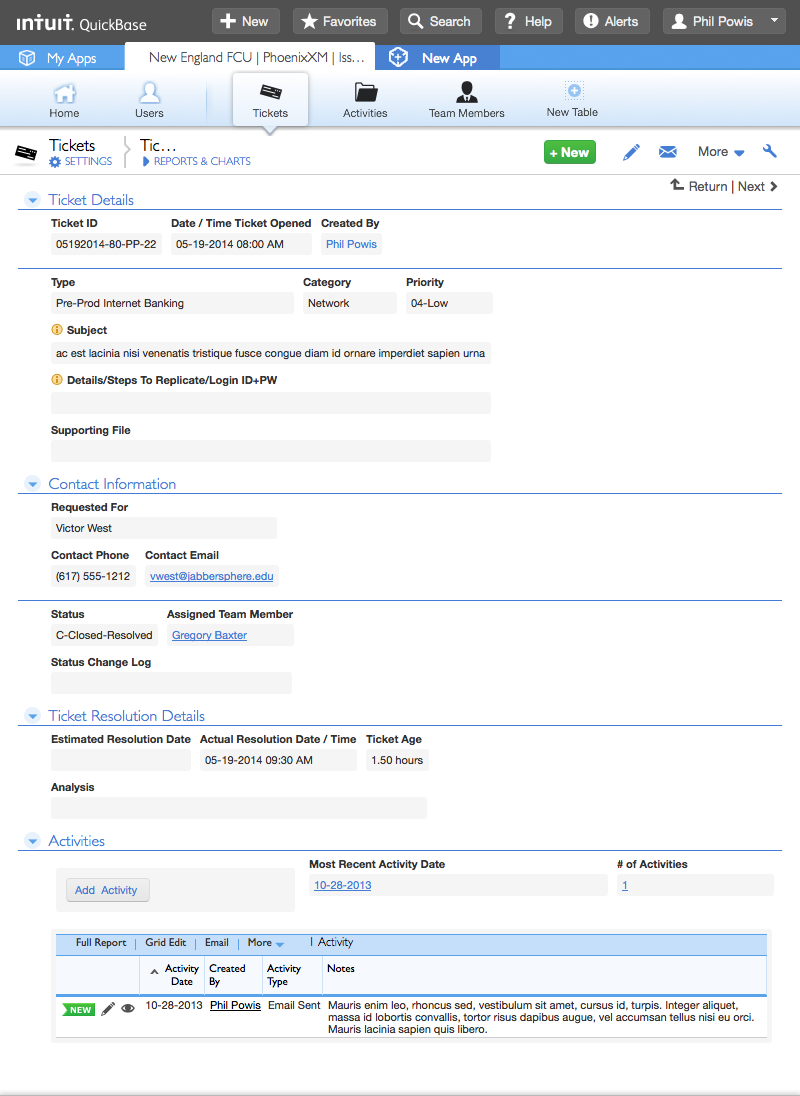 Write A Review